Dustin Jones, avid off road racer, 3 time winner of the Mint 400, and owner of S3 Power Sports is an industry leader here to pass on some knowledge to make your UTV experience more enjoyable. Shocks are an integral part of the any UTV and it's performance while hitting the off road terrains. If you are looking to keep your FOX or any UTV shocks running like new, then you will want to watch this informative video below. In this FOX Shocks Down and Dirty Episode you can learn about why Maintenance is Dustin's Key to Success. Why is this important you might ask? Well FOX Shocks says it is quite some with what they always say, "Good suspension is free horsepower". Dustin breaks down 6 inspection tips that will help you maintain and repair your shocks, and make them last the lifetime of the vehicle.

Key UTV Shock Maintenance Tips
Post Riding weekend or Race first thing is to take a quick test drive in a quiet area to listen for any abnormal sounds like creaking and squeaking or rattling and popping to identify any possible issues that might need to be addressed.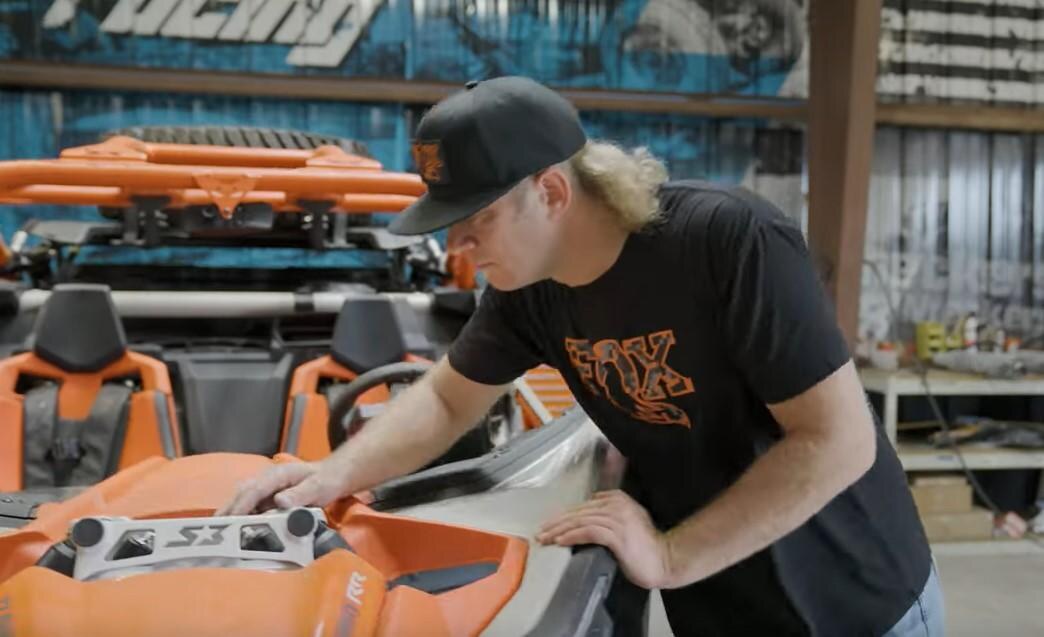 After the test drive Dustin likes to do a full visual inspection looking for the car to be leaning which could identify low nitrogen pressure or a sagging coil. Along with this he also likes to check for 3 simple ones which are shocks leaking, pitting or scaring on the shock shafts, lastly checking all shock adjusters.
A good Mid or End of season check Dustin Jones likes to inspect depending on length and type of abuse he has put the Fox shocks through (this will require taking the shocks off the UTV) is the spherical bearings.These should be night and tight side to side or up and down but rotate smoothly. Should there be sloppiness that is a key indicator that they will need to be replaced before your next trip out on the trail or in the dunes.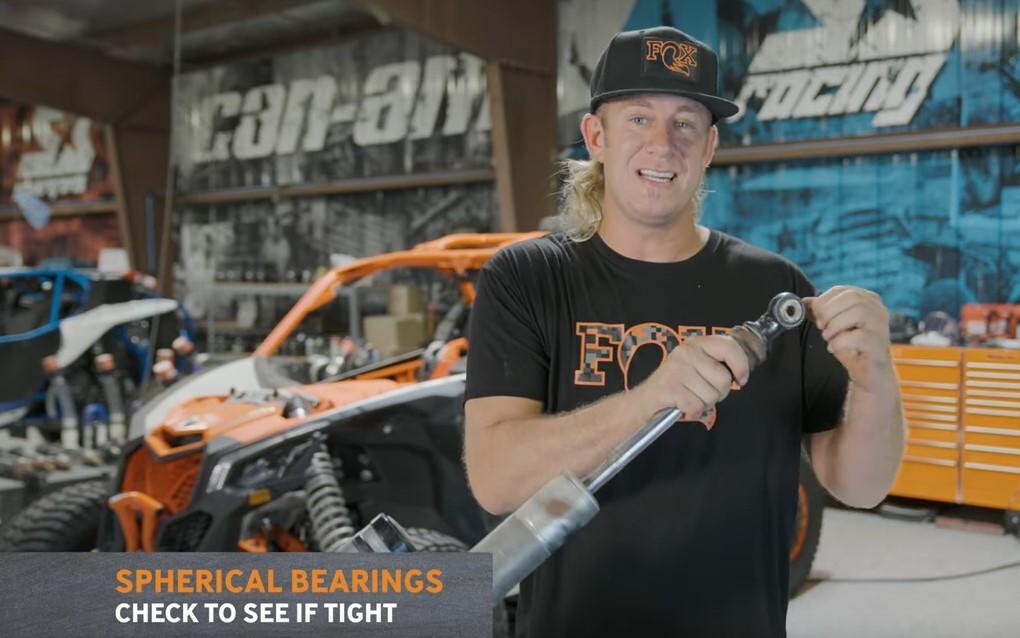 Shock service is crucial and FOX recommends that you service your UTV shocks every season if you are getting out there often or about 2000 off road miles (1000-1500 if you are super aggressive). Remember to keep in mind if you know parts are worn, you have possible oil leaks, or you feel like the ride is not as good as it use to be and you have not really changes anything on the UTV, it's very likely shock service is due! Do not wait and wish you did you sooner, you will find yourself replacing extra parts you didn't need to or even having to replace the shocks from lack of performing shock maintenance on time
Shop the entire line of Performance Aftermarket Fox Shocks for your UTV Here -