Convenience is KEY!
Alba Racing has created a product that most people would just over look. The Alba quick release pin kit isn't flashy or cool, so it tends to not be on anyone's list of parts to get for their new UTV build, but it should be!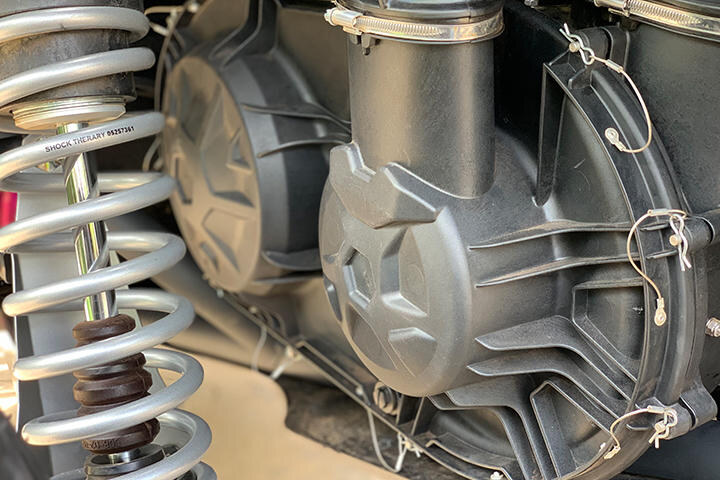 It's a product that if you know about it, don't get it, and you end up having to change your belt out on the trail, you are going to wish you had it. The Alba Racing quick release pin kit replaces the factory screws that hold on your clutch cover with a pin and clip quick release system utilizing lanyards on the clips allowing for quick and easy cover removal without the risk of losing any of your hardware in the dirt!
The sad truth...
Sadly, we are all humans and we do make mistakes from time to time. When you go out riding, you get super excited and might make the mistake of forgetting the tool you need to open up your clutch cover! Your belt breaks...Oops...now what?
The Alba Racing Quick Release Clutch Cover Pin Kit adds that extra layer of precaution in case you do happen to leave your tool behind back at camp. Simply pull the clips out of the pins, drop the cover, and now you can change your belt. When you're finished, simply slide the cover back over the pins, reinstall the clips that are hanging from their lanyards on your cover, and DONE!
Don't skip it, clip it.
I know what you're thinking...I just spent a ton of money on my brand new Can-Am X3 or Polaris RZR XP Turbo, why would I spend the money on that kit? My belt isn't going to break.
It's not a matter of if, it's a matter of when and it's a matter of where. When you do blow a belt, don't let it kill a couple hours of riding, optimize, simplify, and plan on how you're going to change it when it does happen so you can get back to riding as quickly as possible.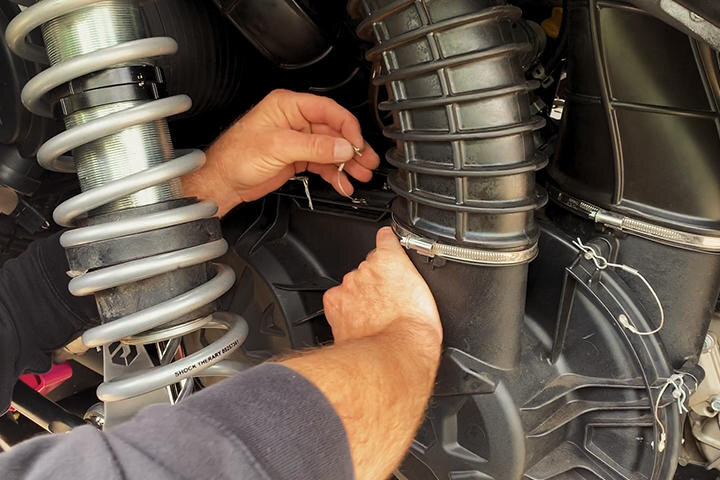 Installation
Installation is actually super easy. It comes with all the pins, clips, lanyards, rivets, and washers you need for your Maverick X3 or RZR XP Turbo.
Simply replace the factory screws with the supplied pins, screw the lanyards into your case, put your clutch cover on, and clip the pins. Easy!