UTVSource.com now offers the entire line of premium UTV accessories from UTV seats, harnesses, storage bags, and helmets from Amped Off-Road!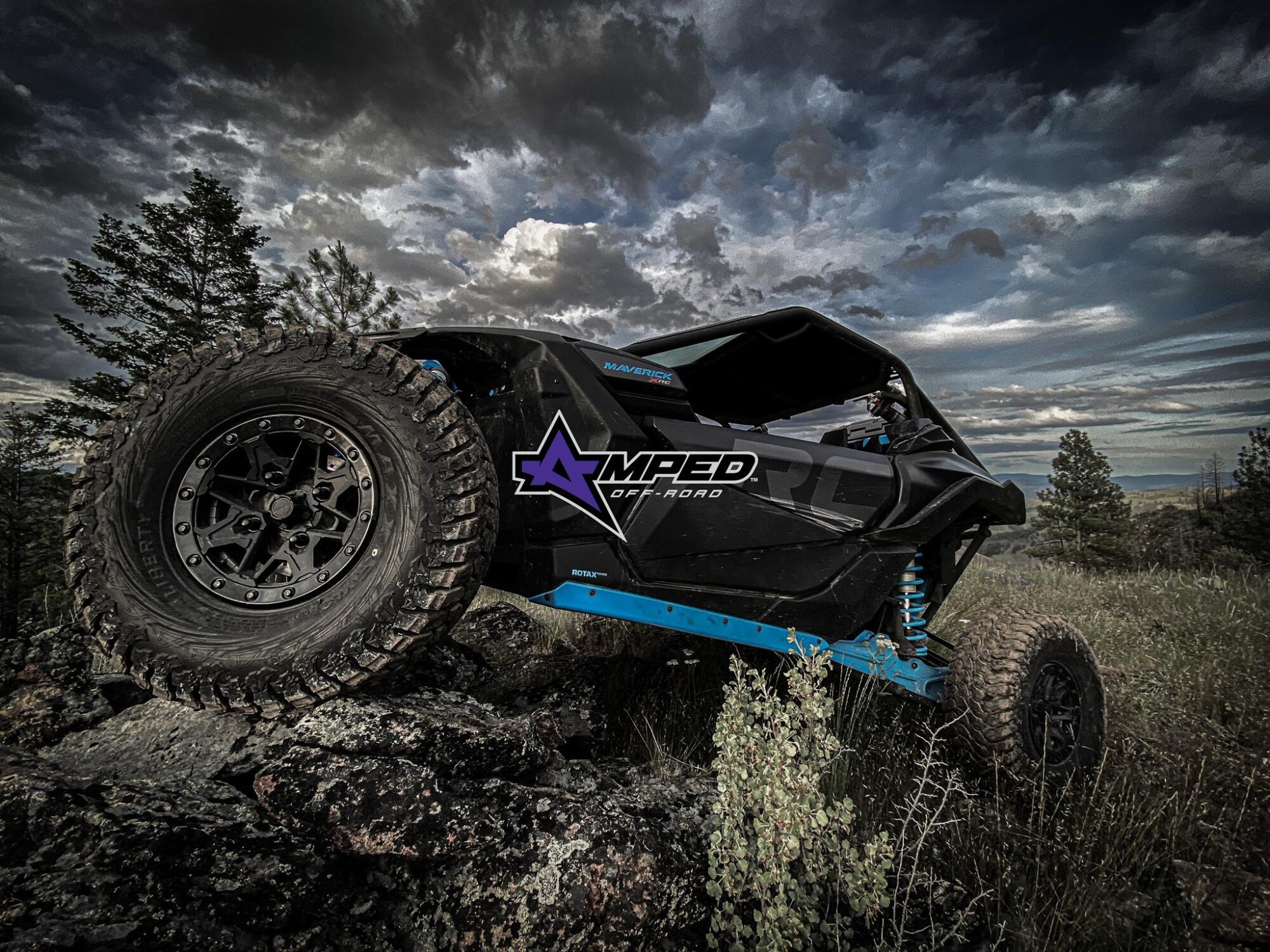 Born from 25 years of family-owned, racing gear innovations. That knowledge and passion for providing the best is why Taylor Postell created AMPED Off-Road in 2018.
Inspired by the needs of the off-road consumer, AMPED Off-Road, rebranded in 2020, looks to bring the most reliable gear innovations to the off-road community by providing top quality value-based products. Amped Off Road's core fundamentals are driven on treating every customer with the utmost care and respect and initiating them into the AMPED family. Operations are based in California, while our distribution is based outside of Salt Lake City, Utah.
Ever wonder what would happen when you combine a racing seat with a suspension seat? You get the ADS-1 (AMPED Dynamic Seat). With the containment and support of a race bucket, combined with the comfort of a traditional suspension seat, the ADS-1 keeps you planted while sending those big jumps and whoops. This is not your normal lazy boy seat. The bolstering is made specifically to hold you in place without sacrificing any comfort. Their removable bottom cushion also provides easy access for seat removal and cleaning after a tough ride.
Along with a good seat you need a quality safety harness and the 4.2 Autobuckle by Amped Off Road is a get combo with the ADS-1 Seat. This auto buckle provides ease of use with sewn-in shoulder straps. Just grab each shoulder strap and buckle up! When you're done and muddy just pull off the shoulder pads for cleaning, so you're set for the next adventure.