Benefits of upgrading your UTV Steering Wheel
Assault Industries makes several UTV steering wheels in different configurations and styling options. This is the one we show in the video but in general upgrading your steering wheel will have several key benefits.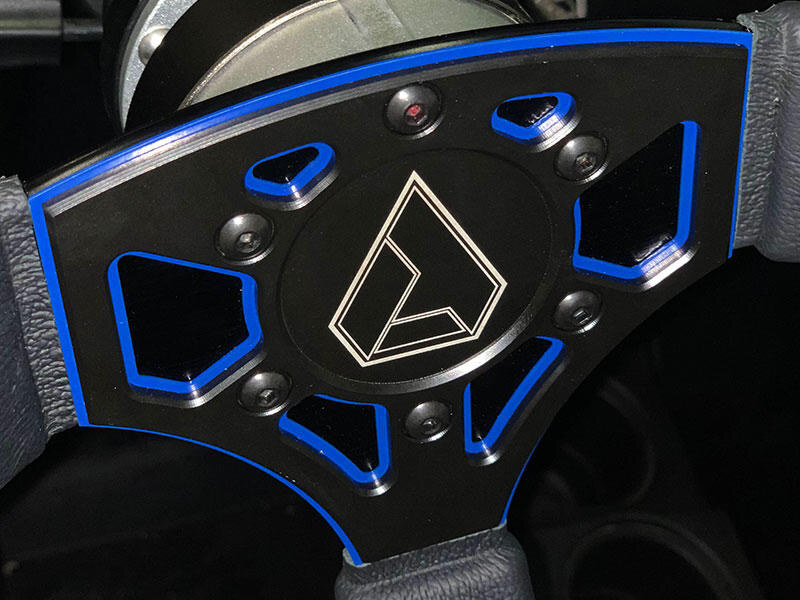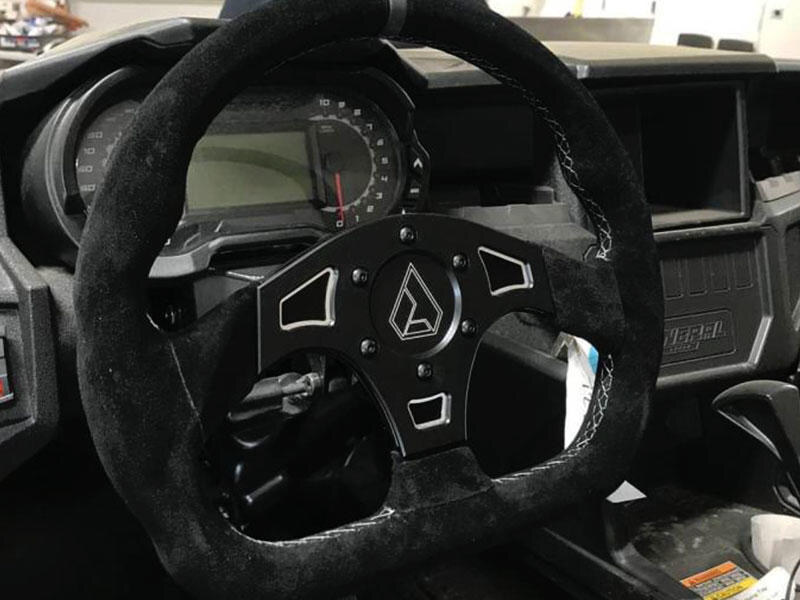 (left) Assault Industries 350R Leather (right) Assault Industries Ballistic Suede
Anti-Theft Mechanisim
If you can add a quick-release adapater to your custom steering wheel this allows you to remove it when your car is parked or on a trailer. It's a simple yet easy tactic that just might save your trip one day. Something to consider.
Quality Feel
Custom UTV Steering wheels will have different fabrics and textures that you can choose from or customize when you are picking out the perfect steering wheel for your car.
Assault specifically even carrys a suede option if you want a more lush feel that gets stickier as it gets hotter and wetter.
Color Matched Styling
If you are building a custom car don't forget the fact that you can color match your steering wheel. It's a small thing but I know a lot of guys and gals put a lot of attention on making their rigs look awesome.
Installation & Tools
Takes around 30 minutes
Getting your stock steering wheel off is the real challenge. Specifically with Polaris UTV steering wheels because they put a lot of locktite on there.
Use a Removal Tool
We highly recommend using a steering wheel removal tool. This will keep you from damaging your car and make install a lot easier.
Steering Wheel Hub
The Assault Industries Hub Adapter is a necessary component when adding an Assault steering wheel to your UTV. The hub is made of machined billet 6061 T6 aluminum and adapts your steering wheel to the stock steering spline which is used by the original steering wheel.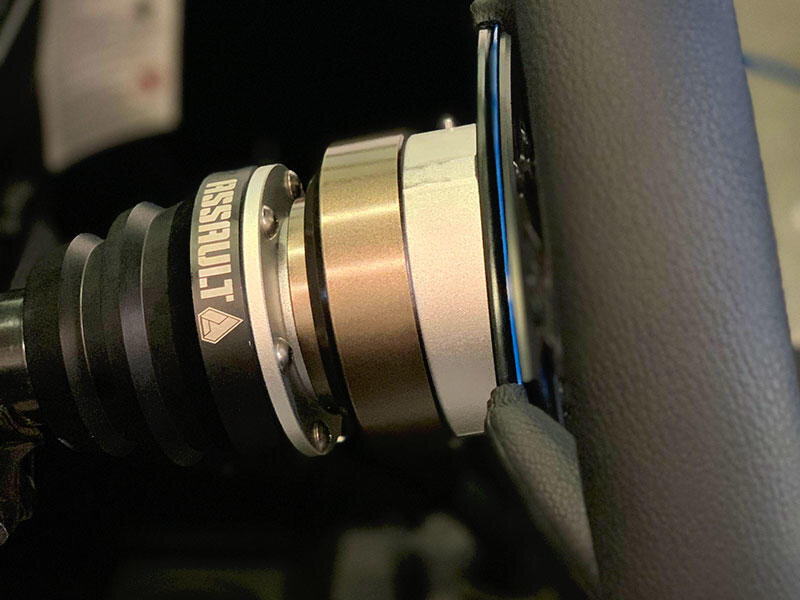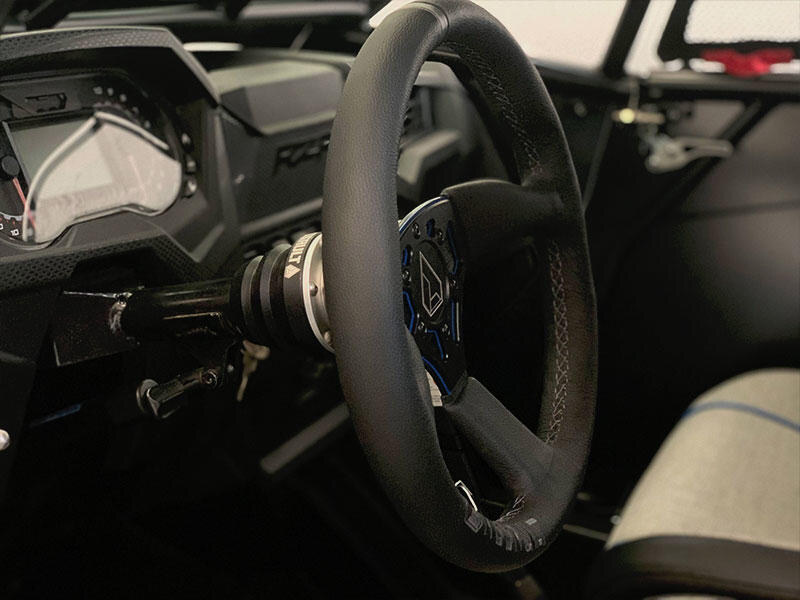 Assault Industries steering wheel installed on a customers #UTVSourced car.
The hubs is made of machined billet aluminum, comes with a lifetime warranty, and are available for just about any make and model. Make sure to select the right one when shopping.
Quick Release Adapter
The quick release adapter has a very inconspicuous name... It lease you release your steering wheel quickly and can also add about 2" of forward shift to your steering wheel.
If you are a smaller person having the steering wheel pushed closer to you can make for a more comfortable driving experience.
Our Recommendation
Assault makes affordable steering wheels and has several options so that you can tailor it to your liking. If you are looking for your next no-brainer upgrade that will improve your driving and offer a few style points to boot, then a UTV steering wheel might be the one for you.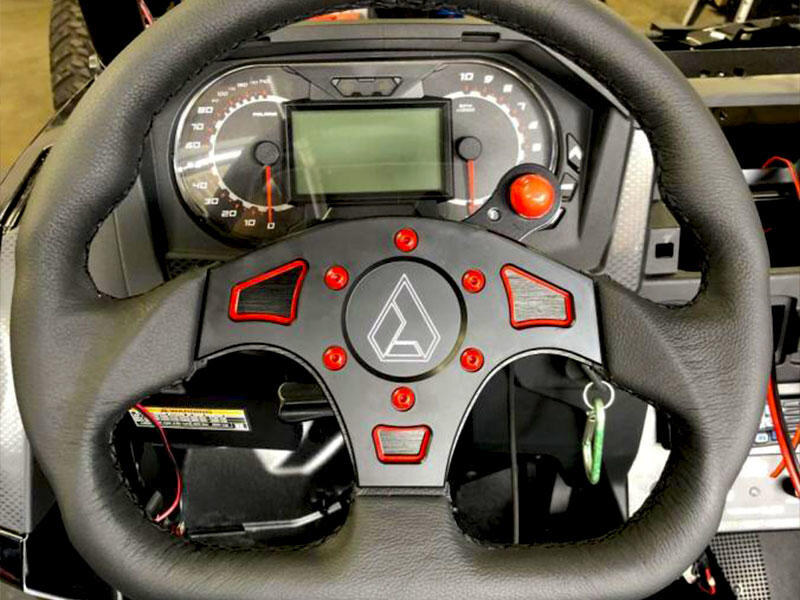 (left) Assault Industries Ballistic D V2 (right) Assault Industries Tomahawk V2