The KC HiLites FLEX Series LED light bars are some of the most innovative lights on the market to date. They feature an aluminum housing and pack an incredible amount of light in a very slim form factor. Whether you need a roof light bar or just pillar lights, the FLEX series light bars are modular and can be attached and detached from other flex series lights as desired.
Not only do they pack an incredible amount of light in such a small form factor, the FLEX Series lights by KC HiLites look absolutely amazing on UTVs. The colored rings on the lights can be changed out to different colors to reflect the colors on your side by side build.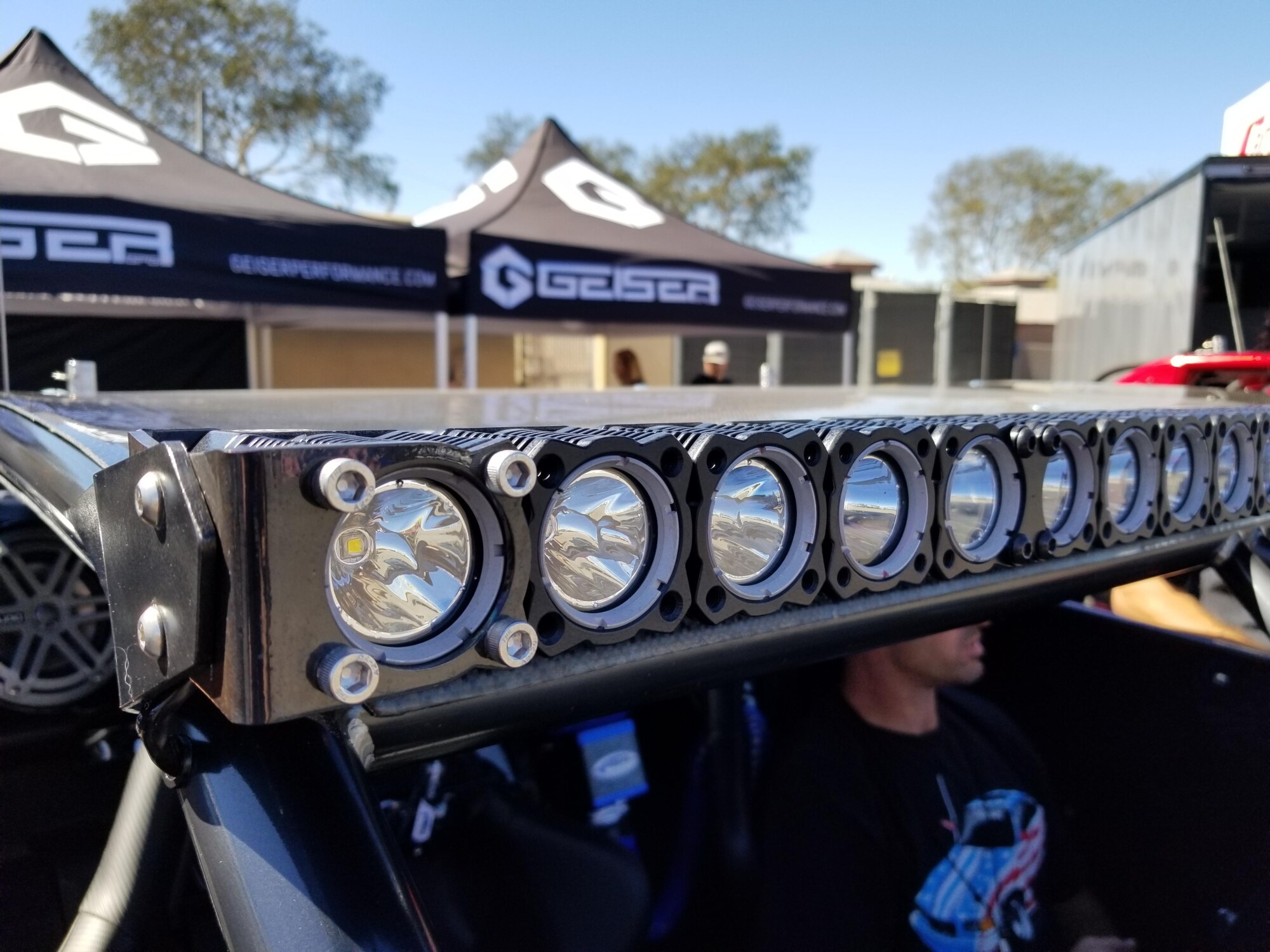 Without a doubt, the KC HiLites FLEX Series LED lights are one of the best lighting options available for your side by side especially if you have limited space. Check out KC HiLites FLEX Series lights and other KC lighting options on our website!