UTV Source is proud to offer the leading names in powersports audio solutions for the most popular UTV's & Side-by-Sides out there! With several quality options to choose from, UTV Source is dedicated to providing our customers with the perfect plug & play or full-custom audio solution of your dreams! Check out the latest products from these industry-leading brands...
ROCKFORD FOSGATE
Rockford Fosgate is a name that can be trusted when it comes to vehicle audio. Since 1973 they have shown that they are one of the leading car audio specialists in the industry, and they've applied that knowledge, experience, and keen attention to detail to the UTV world. Today, Rockford Fosgate is the leading manufacturer of motorsports audio solutions as well. From dunes or dirt, muddin' to mobbing If you demand UTV audio with no boundaries, their side-by-side audio delivers the soundtrack for your adventure.
Vehicle-Specific Systems for:
Polaris RZR, Ranger, & General
Can-Am Maverick X3
Yamaha YXZ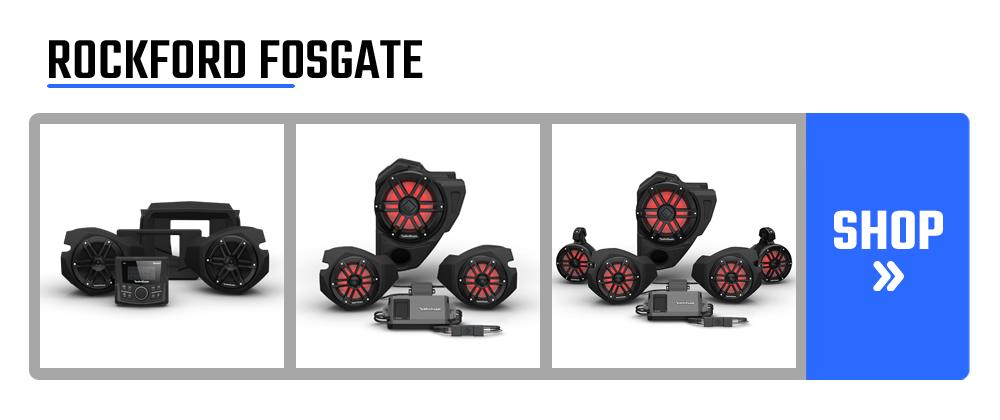 MB Quart
MB Quart has been tuning award winning audio systems for decades, with off-road vehicles and UTV vehicles receiving the exact same treatment. MB Quart has engineered incredible audio products like their Staged Vehicle Specific Audio Packages that sound superior and integrate seamlessly into your machine. These Staged solutions allow for a quick installation with all the components (source unit, amplifier and speakers) in one package while MB Quart also offers more universal "SXS Tuned Audio" kits for almost every popular make & model out there.
Vehicle-Specific Systems for:
Polaris RZR, RS1, Ranger, General, & Ace
Can-Am Maverick X3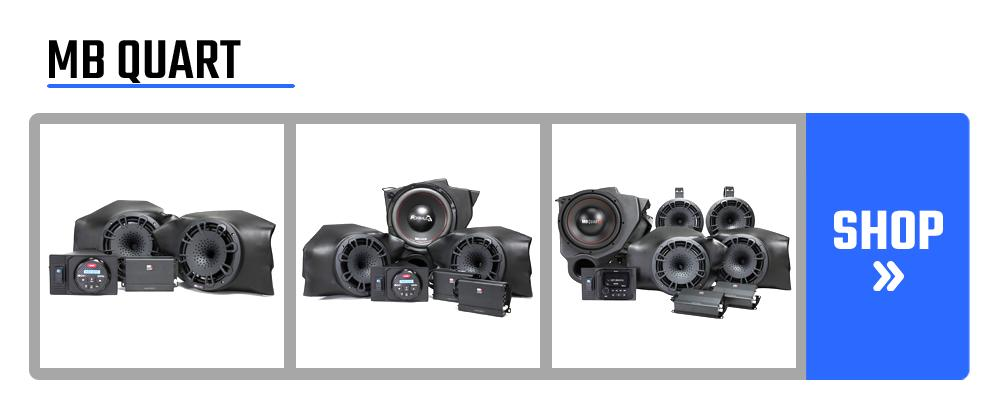 SSV Works
SSV Works®, was founded in 2006 and has since become a global leader in designing the market's best off-road, weatherproof audio systems for today's hottest and most popular UTVs. SSV Works specializes in purpose-built audio, offering every piece needed for a complete plug-&-play install. With more than 40 years in audio design and manufacturing experience by team members who are also passionate off-road enthusiasts, SSV Works is a top choice among off-road enthusiasts and professionals worldwide. SSV Works currently offers stereo systems for Polaris, Can-Am, Kawasaki, Yamaha, Honda, Arctic Cat, and Jeep vehicles. Take your ride to the next level and install an SSV Works system today!
Vehicle-Specific Systems for:
Polaris RZR, RS1, Ranger, General, & Ace
Can-Am Maverick X3
Yamaha YXZ
Kawasaki Teryx