Mercedes "G Wagon" or Polaris ORV Ranger
Indecent Motorsports had a wild customer request for something much different than the norm and they knocked it out of the park. Taking some inspiration from the Mercedes "G Wagon" they jumped in the shop and went to work transforming a Polaris ORV Ranger into a fully functioning off road UTV with both performance and style.
Army Green Mercedes G Wagon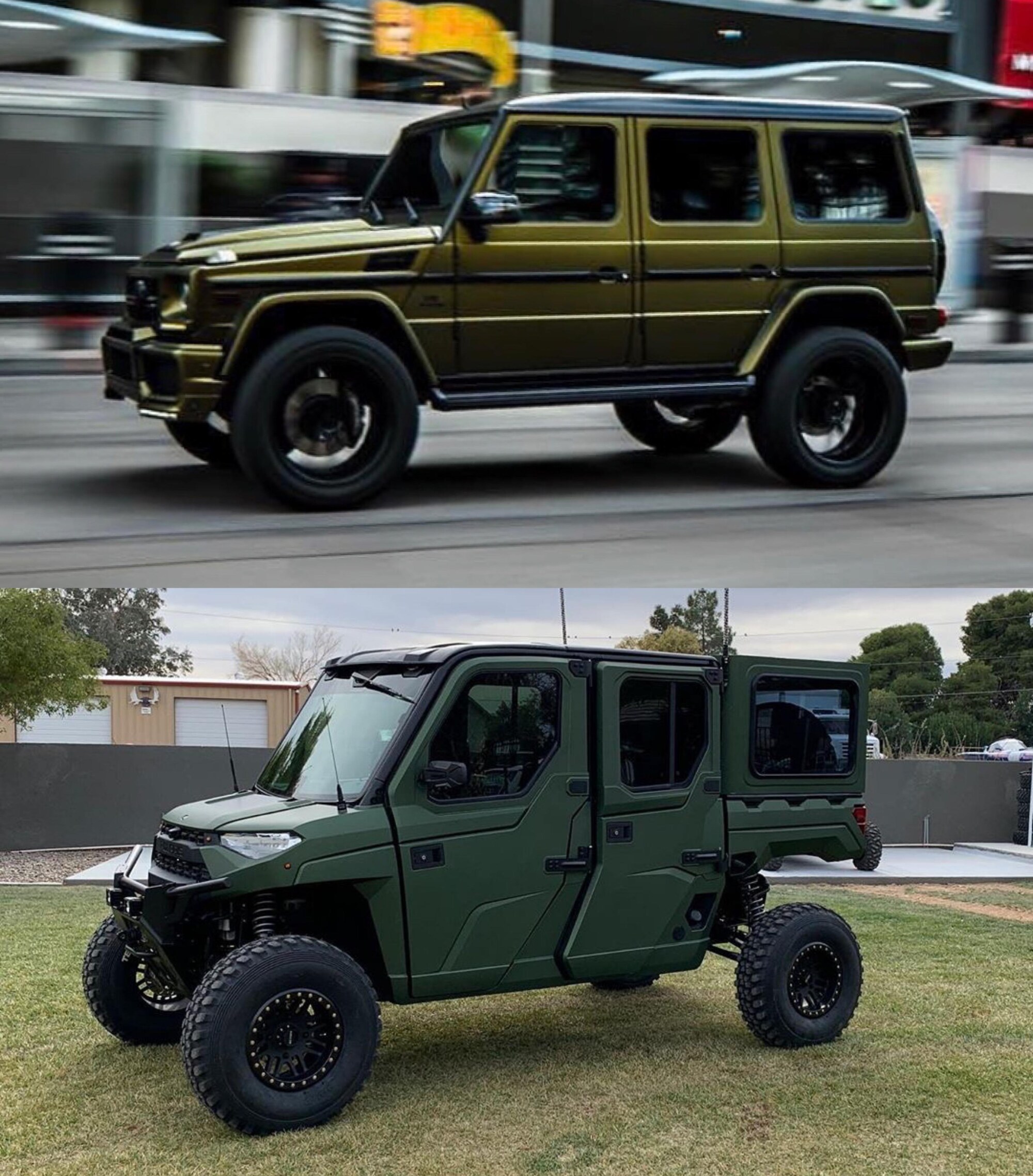 Indecent Motorsports built Polaris ORV Ranger #PWagon
Polaris UTV's typically have an open air cab, possibly with a windshield, but a taking on this one it needed to be enclosed. But why is that? Well something unique about this one is it has a functioning heating and AC option to keep you comfortable no matter what climate you may be facing throughout the year. This is not for everyone but many use their Polaris Ranger UTV for many other things besides fun like working around large properties, job sites, ranches, mountain cabins and more!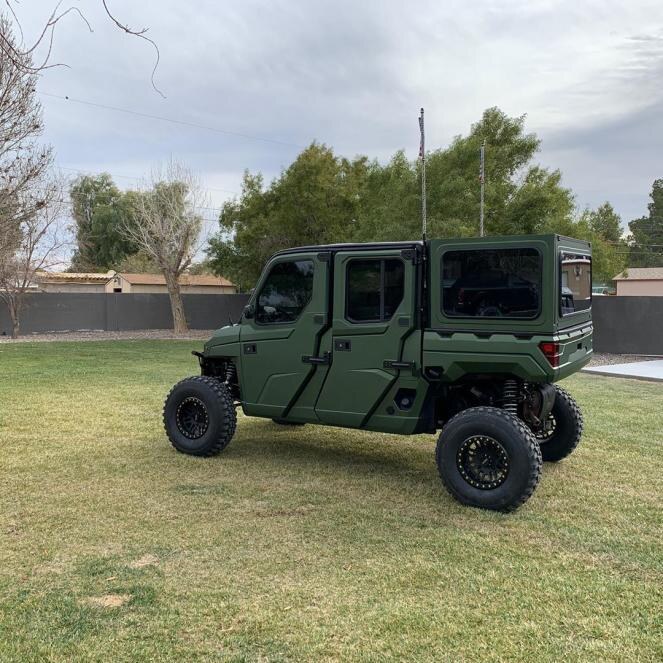 Adding to the sealed enclosure aspect of this build, a fully functioning rear bed enclosure was necessary. Now this may limit you in a few instances depending on what you use your Polaris UTV for, but having the protection and security for items the customer needs to care was a necessity. On top of that a set of Method Race Wheels "403 Mesh" wheels with Tensor Tires were added for additional off road capability traversing the many terrains it will face.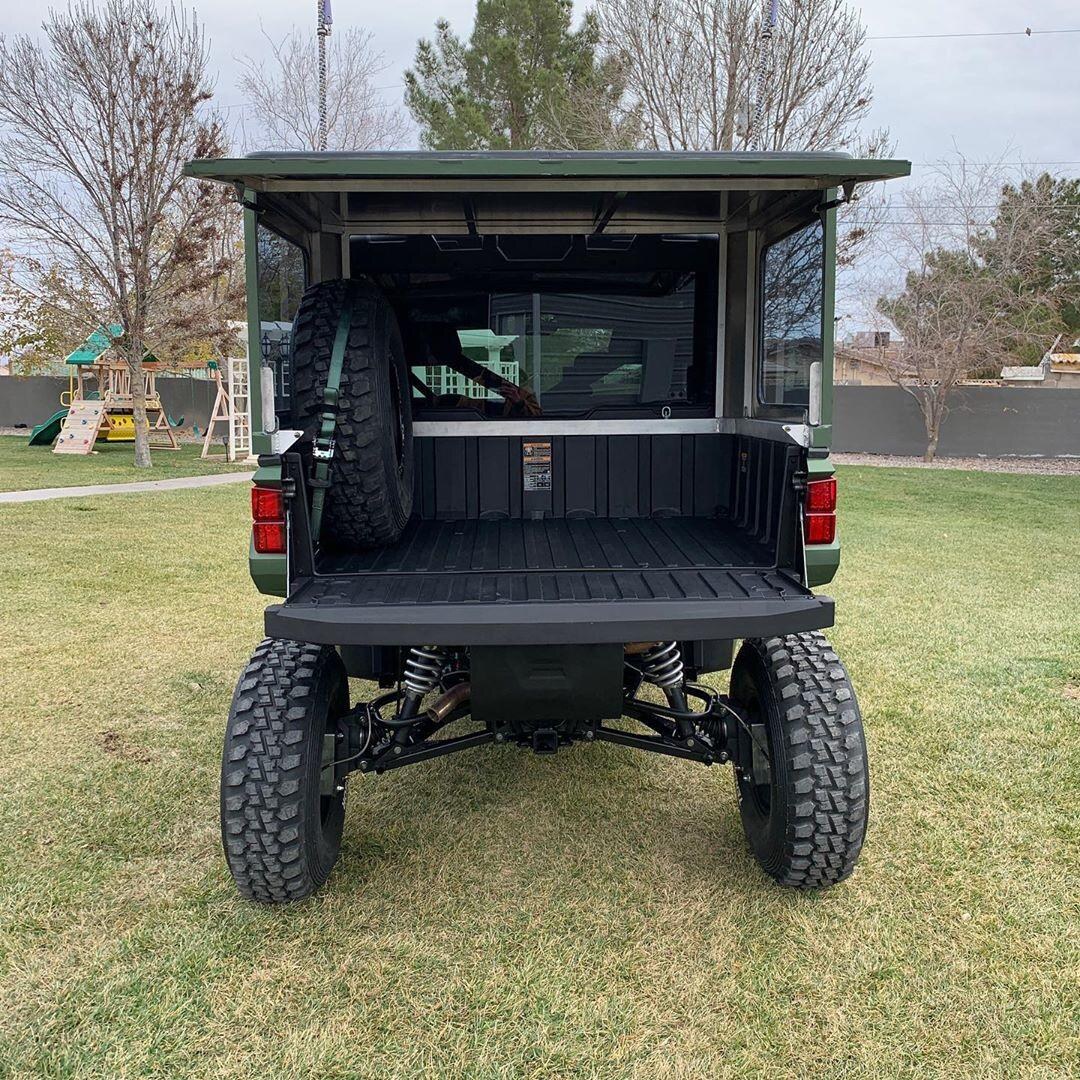 The inside was not forgotten with a slew of equipment to keep them comfortable while operating this well thought out UTV. From companies like XTC Power Products to control the power to Rigid Industries Lights, Rugged Radios, Kicker Sound system installed by UTV Stereo this customer can do it all and enjoy the comfort.
Shout out to Indecent Motorsports for building #PWagon a unique G Wagon "ish" Polaris ORV Ranger that really hit the mark in some subtle and unique ways. For us a UTV Source it is not always about flash, and more about overall function that becomes more of a long term luxury in the big picture. UTV Source carries many of the great brands they chose for this build and you can shop them at www.UTVSource.com.