Method 409 Bead Grip® UTV Wheels are RAD!
We drove 1350 miles in Baja on these Method 409s
Method Race Wheels has a new patent pending technology called Bead Grip® and we think that is pretty rad... Let's take a look at what this is how it's different from traditional bead locks.
Who is Method Race Wheels
A little background first
Method Race Wheels designs and develops high performance wheels for race and street applications (and off-road).
If you review their website you'll see a good amount of testing data and some of the engineering that goes into their products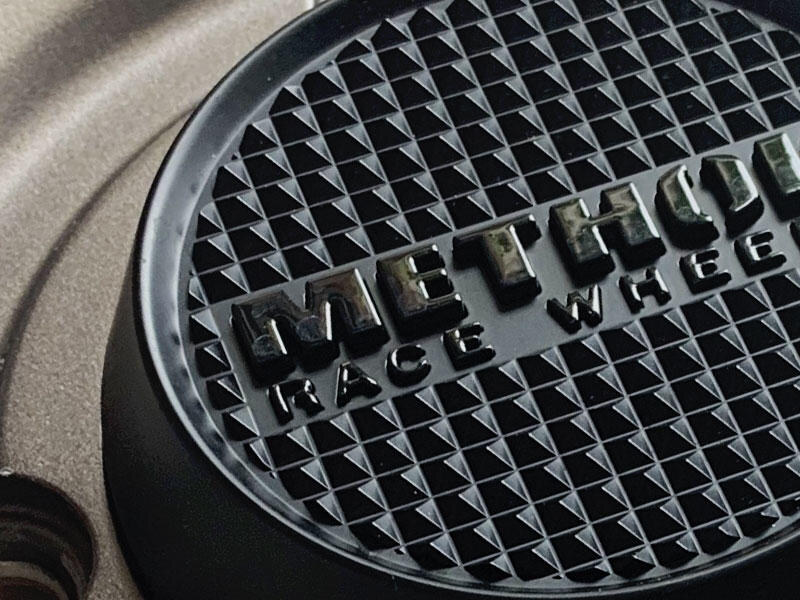 So Method's tagline is... Lighter. Stronger. Faster.
Sounds like a Kanye West track when he was decent but it's 100% factual when we are talking about the Bead Grip® technology which providers similar functionality as standard bead locks with reduced weight (and cost).
Bead Grip® Technology & Testing
So what is Bead Grip® exactly?
Bead Grip® is a wheel design that prevents you from needing the traditional beadlock ring and hardware. Not to mention the agony every time you want to change a tire or put a set of paddles on.
The wheel has an inner-lip that engages the tire further back on both sides for increased grip.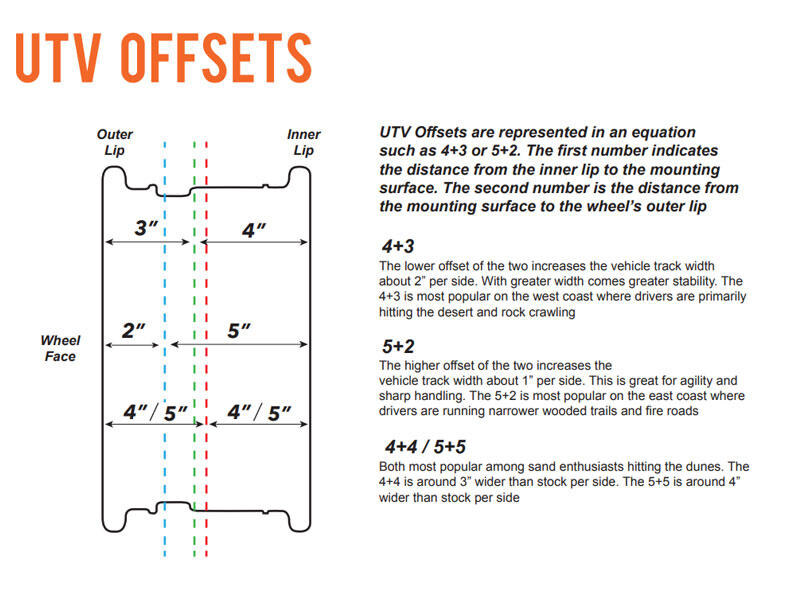 (Above 2 images owned by Method Race Wheels)
Similar to standard bead locks, this Bead Grip® will allow you to run at extremely low air pressure and has a load rating of 1600 LBS
It's the future.
Method's official test results from the 702 Bead Grip® wheels
Method took conventional wheels with tire bead seats and paired them against Method Trail Series wheels with their integrated Bead Grip® Technology.
This is a standardized test called the " Tubeless Tire Bead Unseat Resistance Test" Created by the U.S. Department of Transportation National Highway Traffic Safety Administration...
That's right the USDTNHTSA ...this test puts a mounted tire on the wheel set at 10psi. The tire is secured horizontally while a fixed arm comes down and applies force to the sidewall until a loss of pressure is detected... Makes sense right?
Let's take a look at the results.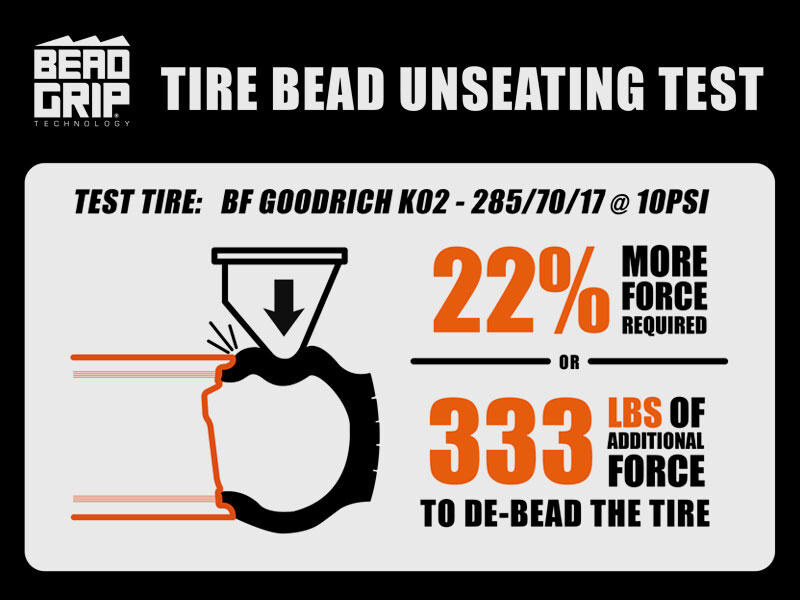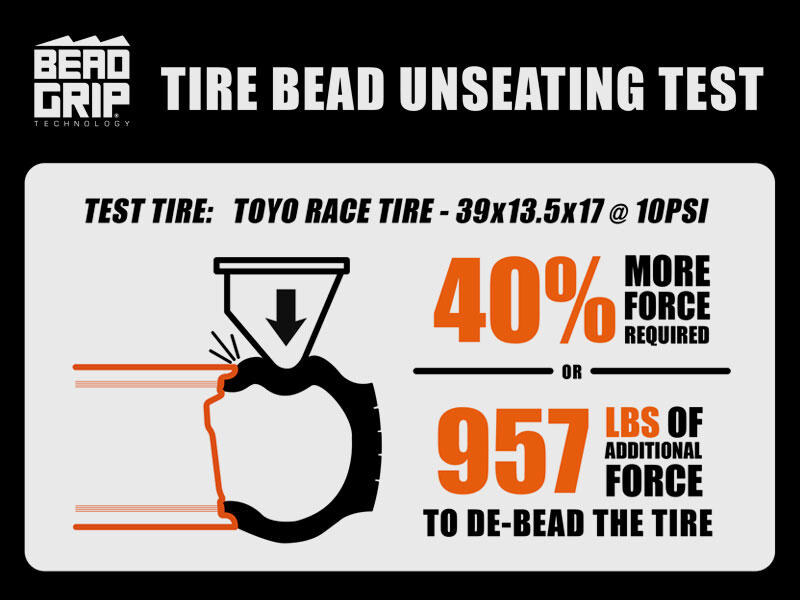 Note: Method 702 wheels were used for this test, but the principal is the same for the Bead Grip® (Above 2 images owned by Method Race Wheels)
Comparing the test results, the Method Bead Grip Wheel w/ a BF Goodrich 285/70/17 needed 22% (333lbs) of force to debead the tire.
Going with the much larger Toyo Tires 39x13.5x17 and you need an extra 40% (957lbs) of force to debead the tire. ... we think that is pretty rad.
Wheel Construction
Method 409 Specifications
Patented Bead Grip® technology engages tire bead for increased grip at low air pressures
Aggressive safety hump on bead seats further prevents de-beading
Reinforced inner lip taken from MRW race wheel design
One-piece of cast 356 aluminum construction with T6 heat treatment
Method logo debossed on outer lip
Snap-in center cap
1600 lb load rating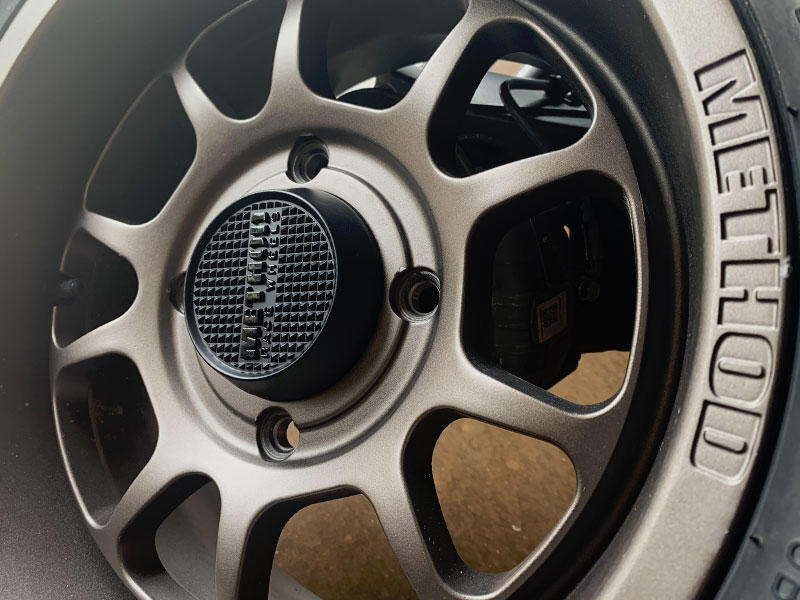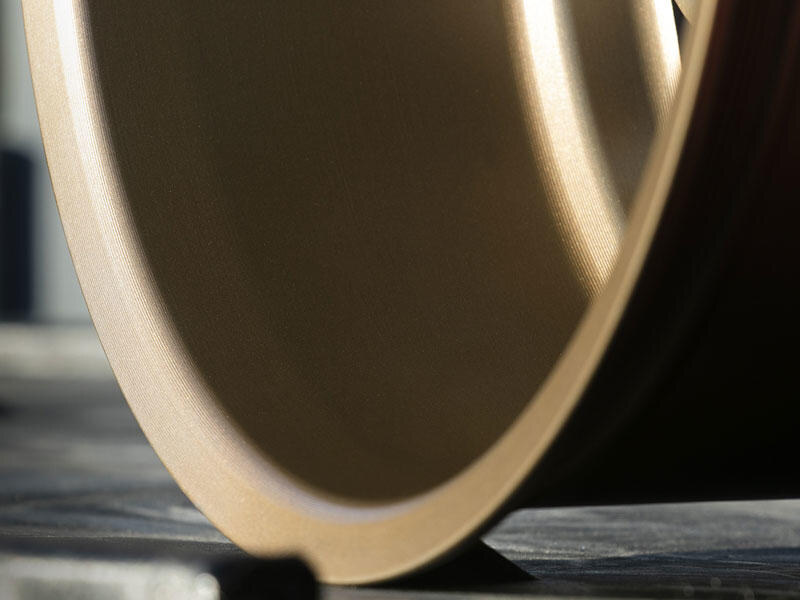 Method 409 Color Ways
Steel Grey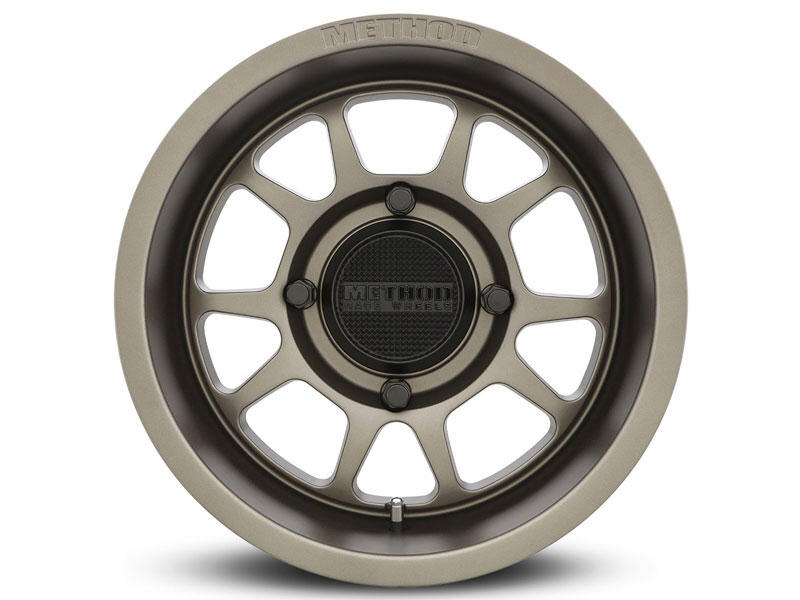 Matte Black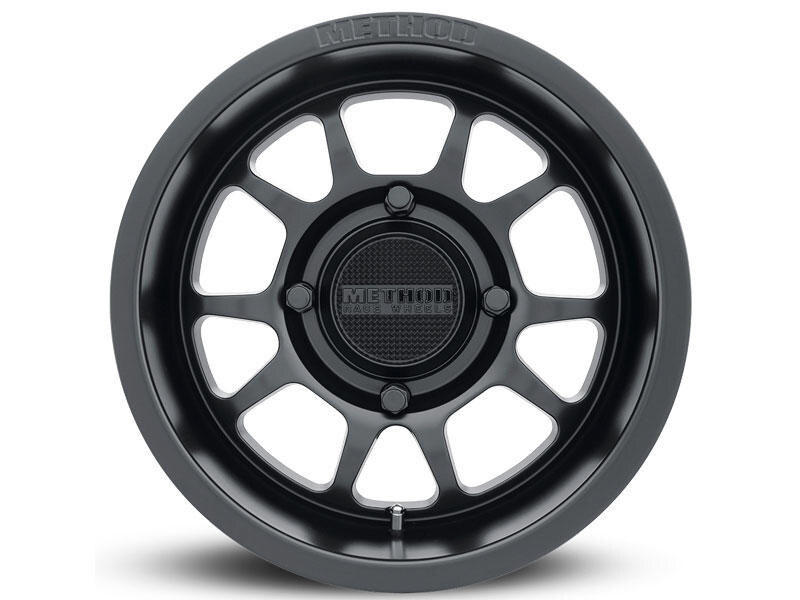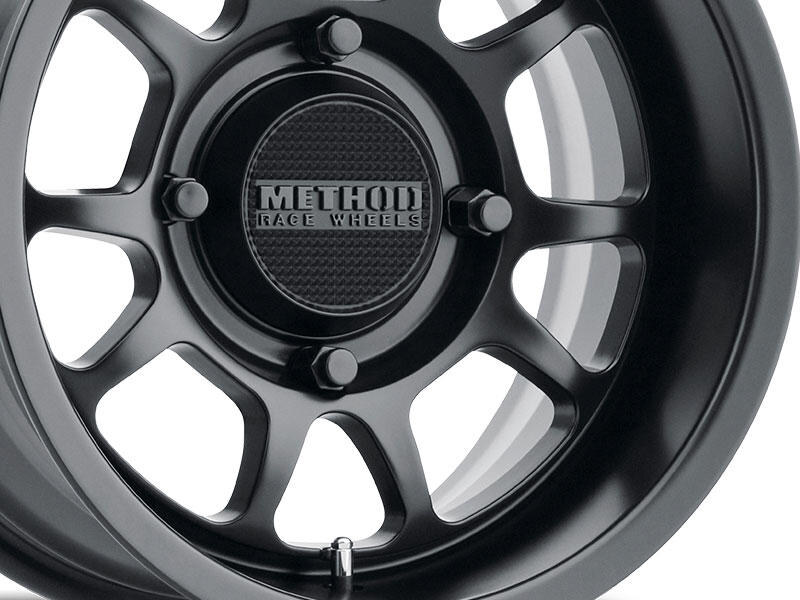 Available Sizes
14x7 | 4x136 | 13/4+3 (MR40947047543)
14x7 | 4x156 | 13/4+3 (MR40947046543)
14x7 | 4x136 | 38/5+2 (MR40947047552)
14x7 | 4x156 | 38/5+2 (MR40947046552)
15x7 | 4x136 | 13/4+3 (MR40957047543)
15x7 | 4x156 | 13/4+3 (MR40957046543)
15x7 | 4x136 | 13/5+2 (MR40957047552)
15x7 | 4x156 | 38/5+2 (MR40957046552)
15x8 | 4x136 | 0/4+4 (MR40958047544)
15x8 | 4x156 | 0/4+4 (MR40958046544)
15x10 | 4x136 | 0/5+5 (MR40951047555)
15x10 | 4x156 | 0/5+5 (MR40951046555)
UTV Source Takeway
After running the Method 409's for 1300+ miles in Baja...
We think these wheels are "pretty Rad". At least that's what Rick says... I'm still getting used to this Cali-lingo.
It is true though, I was co-driving the can-am for those 1300 miles and saw other cars slashing tires or rolling beads, but we had no issues. Slamming turns and ripping at 75-80 into questionable Lowrance guided terrain. NO ISSUES!
We only aired down a few times for some sand and beaches but you know the wheels did their job if you can flatten a set of rears with no issues.