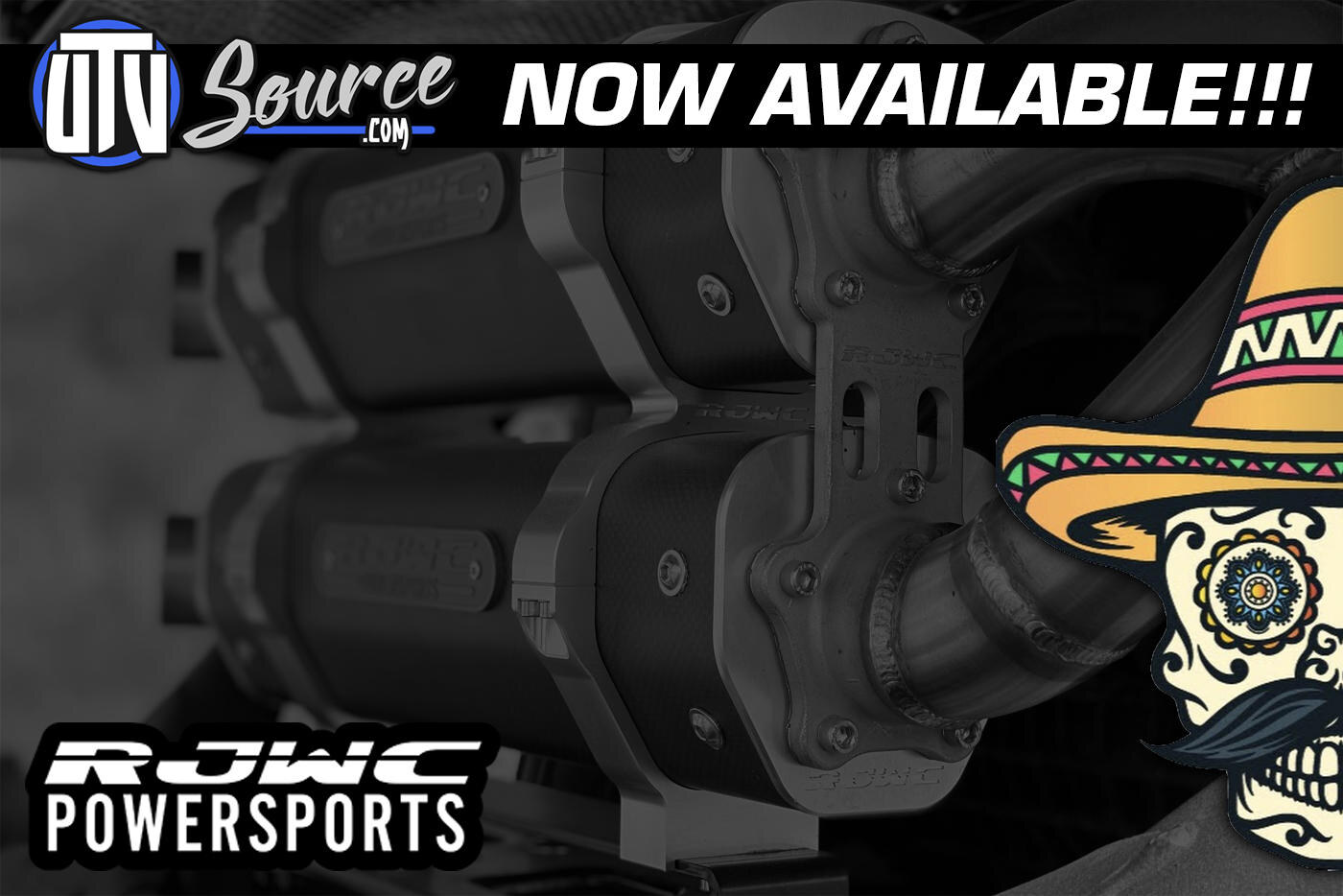 UTVSource.com now offers the entire line of RJWC Powersports products for your Side x Side!
RJWC Powersports was founded in 2008 in the town of Boden, Sweden roughly 50 miles from the Polar Circle. Since inception the company has established itself as a premiere manufacturer of stainless steel exhausts for ATVs and motorcycles. More recently, RJWC has burst into the UTV market with the introduction of an all new purpose-built line of exhausts built specifically for today's most popular side side models.
The RJWC Powersport APX exhaust system is CAD drawn with a modular construction designed into it. CNC machined brackets are used on all critical points where welds may be a weak point. The APX/AL features an all-aluminum modular muffler/can whereas the APX/C systems feature a beautiful & strong carbon fiber muffler. The shape of the cans are RJWC's unique design, and not any over the counter part that you can buy per inch. All aluminum parts are anodized with a new logo, new everything.
RJWC has really been working to make a name for themselves in the UTV market, and these systems carry the quality, fit & finish to do so. The company has spared no expenses in designing it, all parts are purpose-built and custom made for this exhaust with one thing in mind - to make the very best exhaust for side by side on the market.