The SureCan is a precision, high-quality, fuel-dispensing machine. This is not your same old cheaply-built, hard-to-use, spill-on-yourself gas can. Built in the USA, this gas can exceeds industry standards and will exceed your expectations!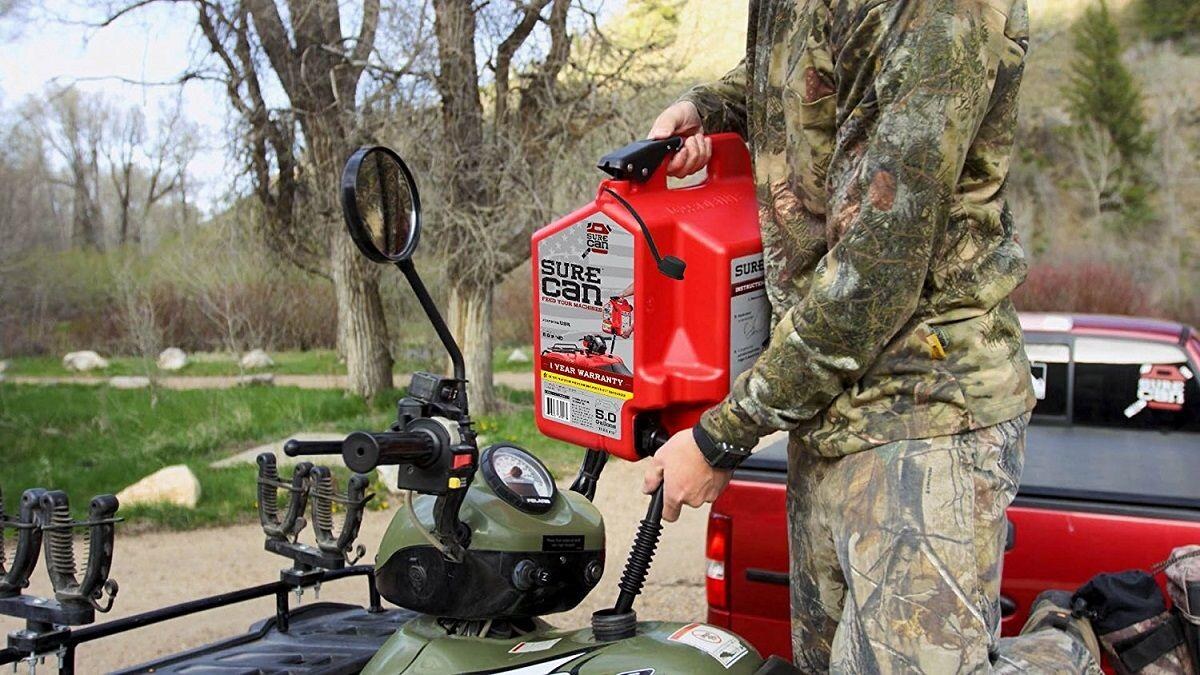 The inventor of the SureCan was a guy that HATED using standard gas cans! As a general contractor & outdoor enthusiast he spent a lot of time filling gas-powered machines. After constantly spilling all over his expensive equipment he thought - "There must be a better way". About 8 years of design, engineering, and testing later the final product was the award-winning SureCan with innovative flow control and rotating pouring spout technology!
The 5 Gallon models are perfect for those bigger machines like UTVs and motorcycles, with a 2.5 Gallon SureCan available for smaller apps like generators. There is also an awesome Utility SureCan that can be used for water or other liquids.
5 Gallon Gasoline SureCan Features:
Flexible Rotating Nozzle
Self Venting
Thumb Trigger w/ Total Flow Control
Convenient Hand Grips
Durable Design
Minimal Spillage
Child Proof Nozzle Cap W/ Tether
---
5 Gallon Diesel SureCan Features:
Bright coloring for quick recognition
Flexible Rotating Nozzle
Self Venting
Thumb Trigger w/ Total Flow Control
Convenient Hand Grips
Durable Design
Minimal Spillage
---
5 Gallon Utility SureCan Features:
Rotating Spigot
Easy To Use & Portable
Allows for hands-free operation
Durable Design
Convenient Hand Grips
BPA-free
Available in transfer tank model