MBRP Can-Am Maverick X3 Dual-Out Active Exhaust
The MBRP Dual-Out Active Exhaust system has been designed to transform the sound quality of your machine while also improving overall performance and power. What makes this "active" exhaust so special is that the kit features a solenoid valve that allows you to choose between two completely different exhaust notes best described as moderate or aggressive.

With the flip of a switch, you can go from a slightly more present than stock sound to an all-out rumble that lets your machine breathe to its full potential. This feature gives you the ability to go stealth for those mellow cruises…but also turn it up to full hot-rod mode when the time is right!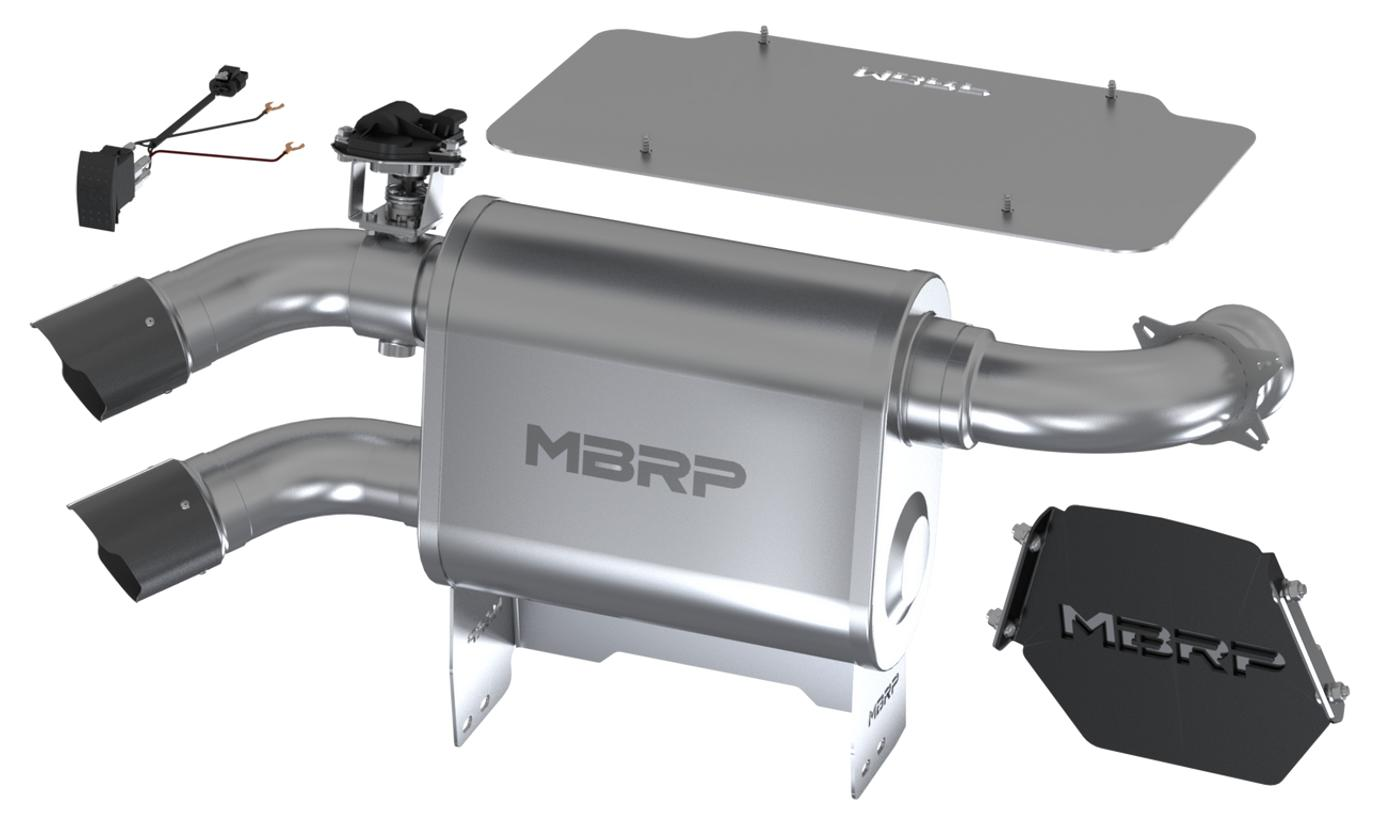 Features
Fits 2019-2022 CanAm Maverick X3 Turbo models
Easy bolt-on installation
Produces two unique exhaust notes achieved with a switch-controlled valve
T304 stainless steel construction
Dual carbon fiber exhaust tips
Provides increased flow with 1hp performance gain
2.5lb weight savings
FAQ
Q: Is this a slip-on muffler for the Can-Am X3?
A: Yes, this muffler bolt's to your Can-Am X3's stock downpipe which makes it a slip-on exhaust system.
Q: Is this a Can-Am X3 exhaust muffler delete?
A: No, this does not remove the muffler completely, but has an electric actuator to bypass your Can-Am X3 exhaust with the flip of a switch.