MudBusters Fender Flares for Polaris & Can-am
UTV off-roading trips can get expensive quick, easily up into the $3,000 - $4,000 range for these longer runs like Baja California, Mexico.
The LAST THING you want is to deal with constant debris spray or excess mud making it's way into your car on a long ride due to wet road conditions.
Even in the dry desert there is ample opportunity for sand to fly into the cabin when you're cutting up a dune.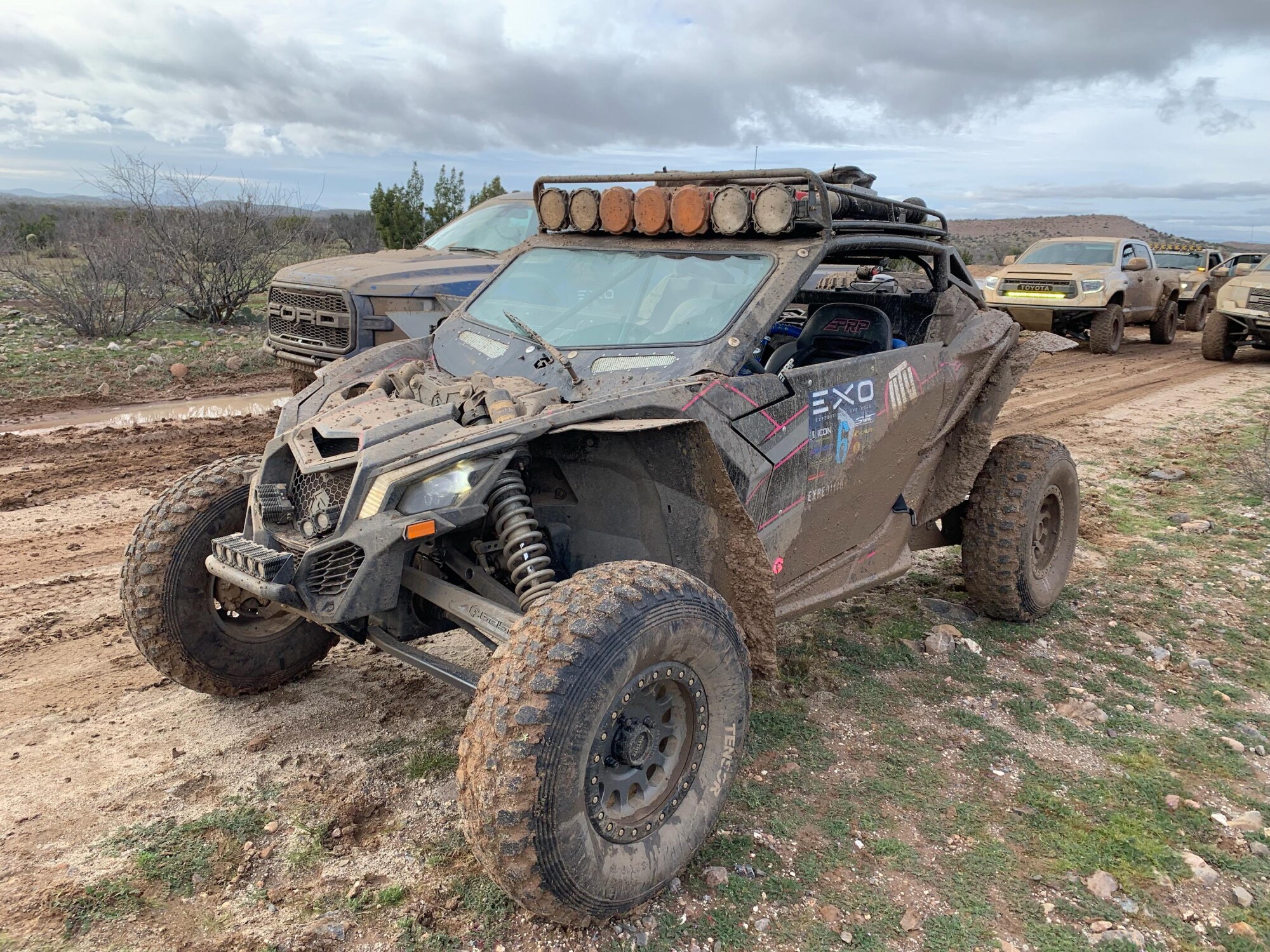 Machine cut from American made materials, MudBusters makes the best fenders in the industry for your Polaris, and Can Am side by sides.
Increase coverage provides protection and keeps the inside of your UTV from being covered with debris.
Product shown in photos listed below
6 Benefits of MudBusters UTV Fenders
Great Coverage on Front & Back
Keeps mud and debris out of the cab and off the windshield. Protects your electronics, custom paint job, from external spray.
You would typically think there WOULD NOT be a lot of sling and spray from the anterior of your car, however it's actually quite the opposite.
The rear tires are rotating towards you, so the rear MudBusters fenders are super useful here; imperative almost.
There really is no better example of how well these MudBusters Polaris fenders and can am fenders work.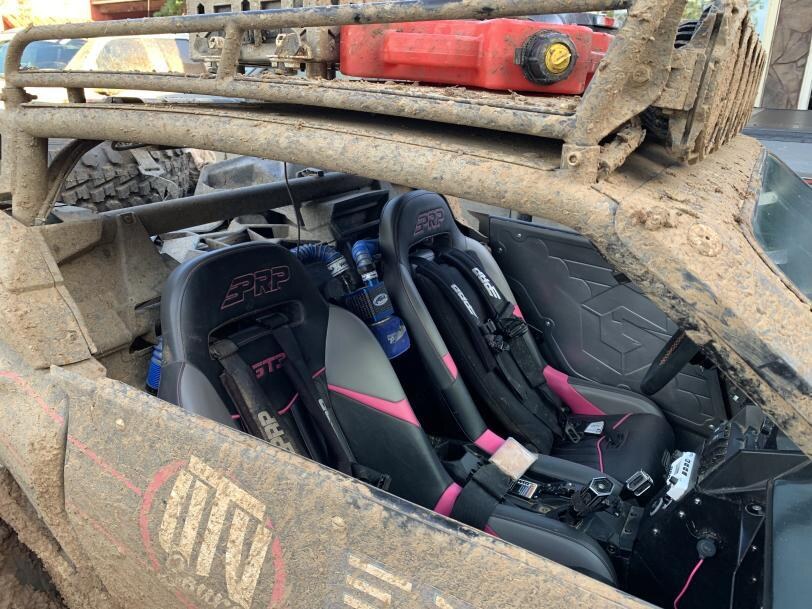 Easy Install
Front fenders fit with factory setup and comes with all the hardware. Rear fenders will need a few extra holes drilled.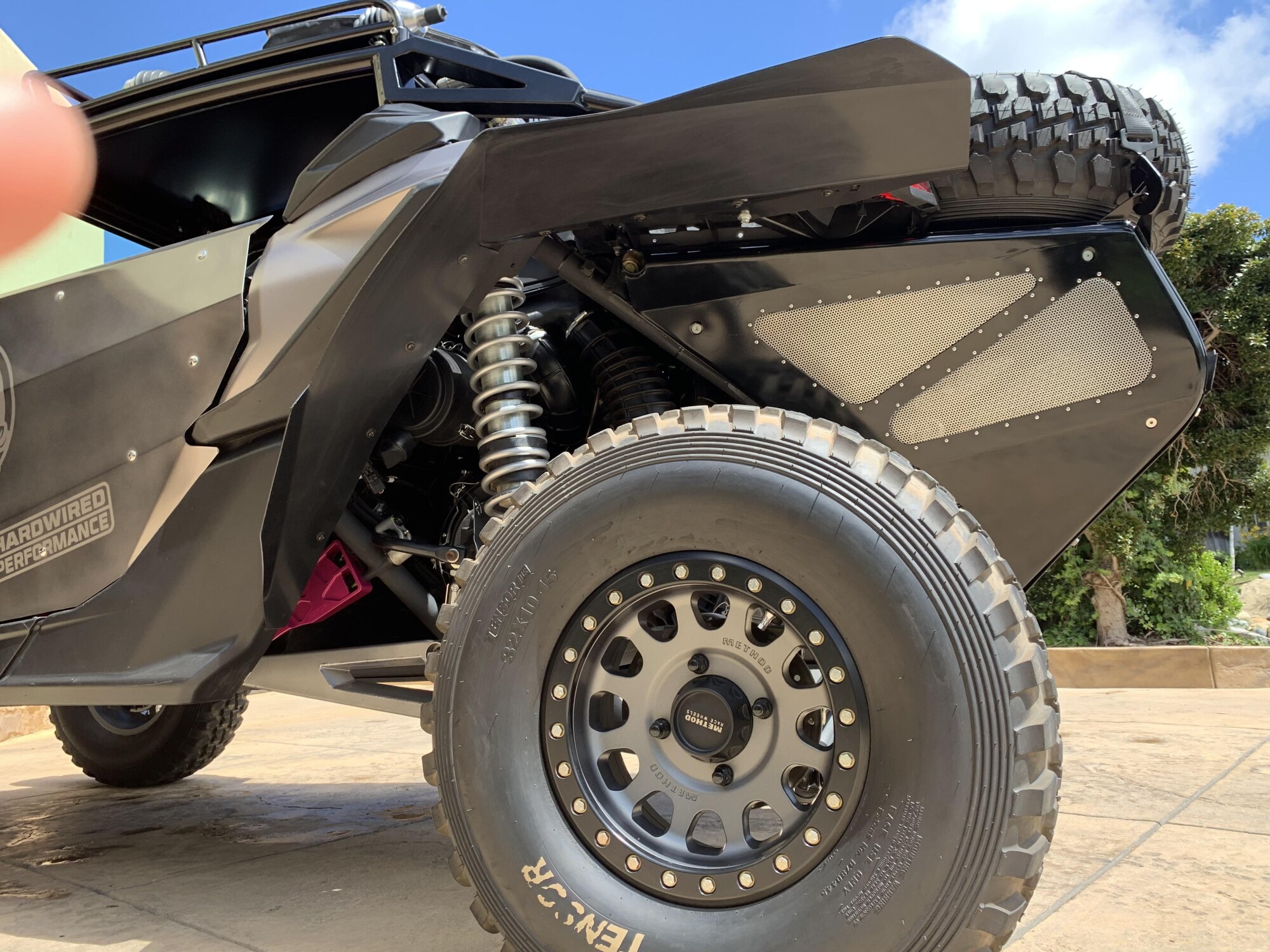 You do have to drill a few holes on the rear fenders, but most of the install is using factory holes with the hardware provided. Front fenders are even easier and uses all factory bolts to install.
Aggressive Look
Machine cut to Form Fit your specific Side by Side and can also be cut to shape your own specification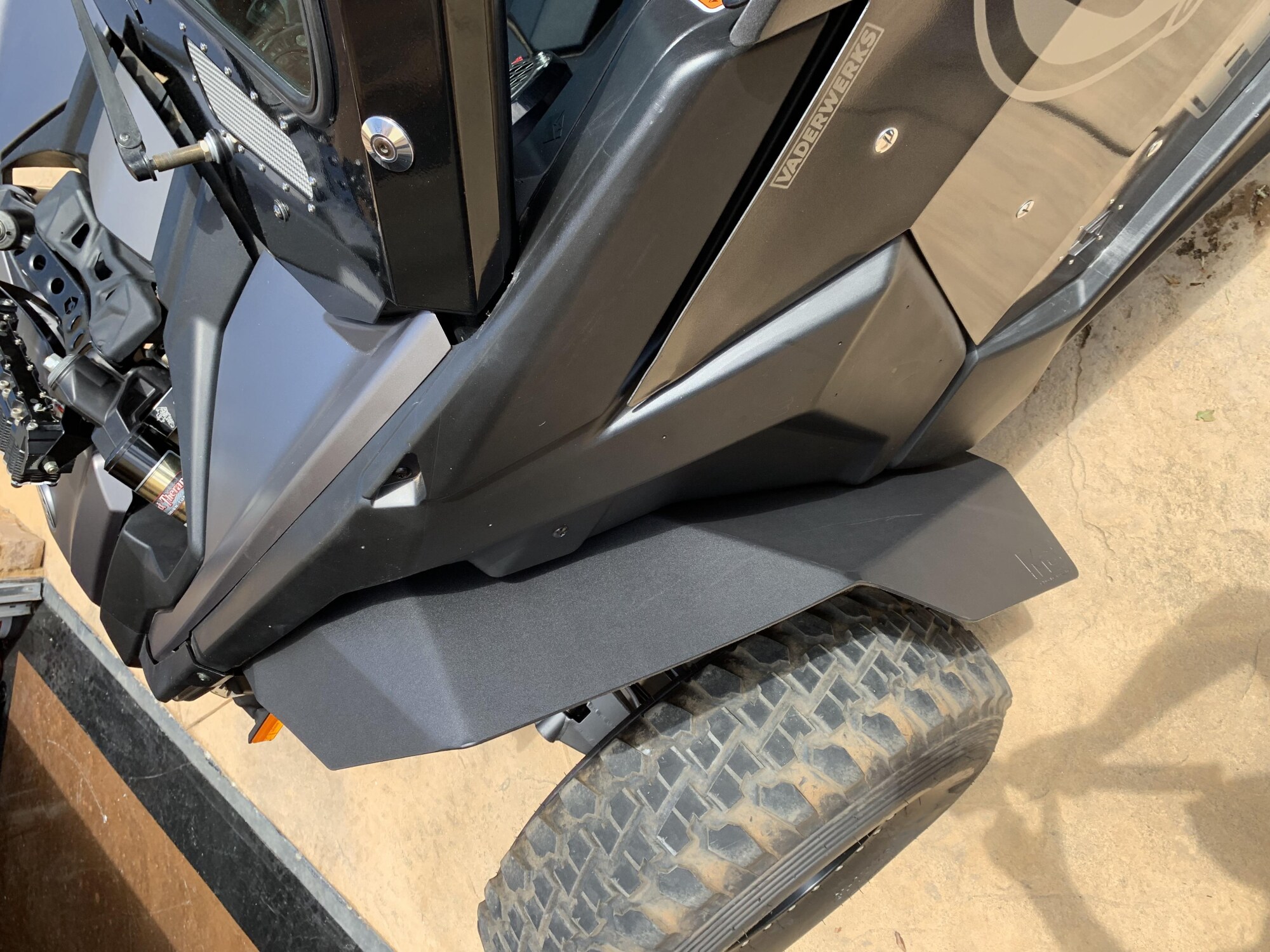 Quality Build
Machine cut from American materials these MudBusters UTV mud flaps are about 3/16" thick, super heavy duty and made with ABS plastic.
The RZR fender flares and can am fender flares hold their weight as the mud piles up (you know.. that heavy clay-ish BAJA mud) and are not brittle and can flex around objects you come into contact with.
Fast Shipping
MudBusters is one of our preferred vendors when it comes to shipping from UTVSource. You can expect a 2-3 day turn around time when ordering directly from our website.
You could trim and cut to shape, but they are already pre-formed and give you great coverage and an aggressive look.
Sizing Options
Different vehicle makes will have different sizing and model options to choose from. Check out Polaris MudBusters Fender Flares and Can Am MudBusters Fenders.
Please Note: We have made it REALLY easy to shop full UTV fender sets, UTV front fenders only or UTV rear fenders only. Use the filter toggles on the category page when shopping to adjust your results.
Our Recommendation
If you are considering RZR Fender Flares or Can Am Fender Flares the #1 thing you want to do is to stick with a brand you can trust and a company that will stand behind their products. MudBusters.