Savage UTV... The YETI of UTV belt storage?
Savage UTV has really knocked it out of the park on their new belt change tool kit. This is one of those UTV essentials that we now recommend to everyone.
Not only can you store a spare belt, but it houses a full tool kit so you can quickly change a belt on the go. There's also a first aid version available!
These UTV cases are over-engineered and that is a GREAT thing. They mount right onto your stock cage and protect the contents of the case from elements like rain, mud, UV rays, etc.
No more fumbling around for your tools or forgetting your spare belt back at camp.
Let's take a look at each one.
Belt Change Case Kit
Everything you need quickly change your belt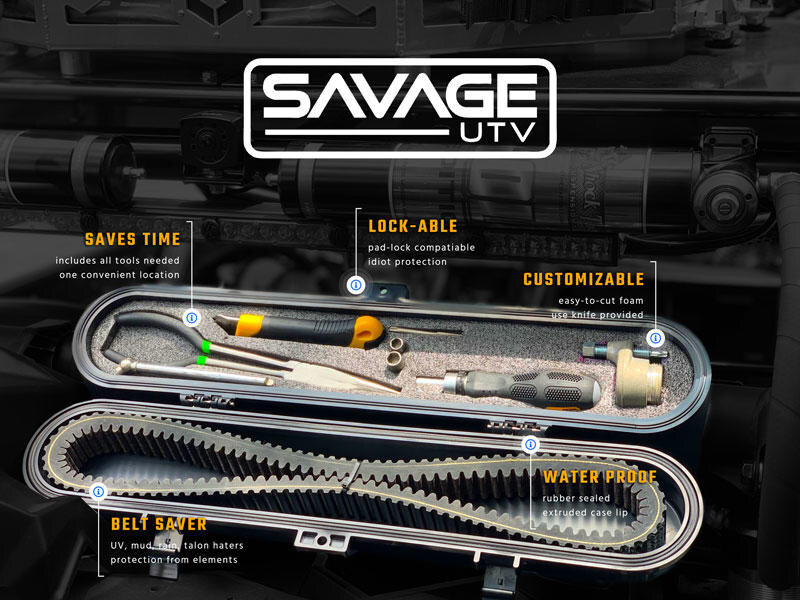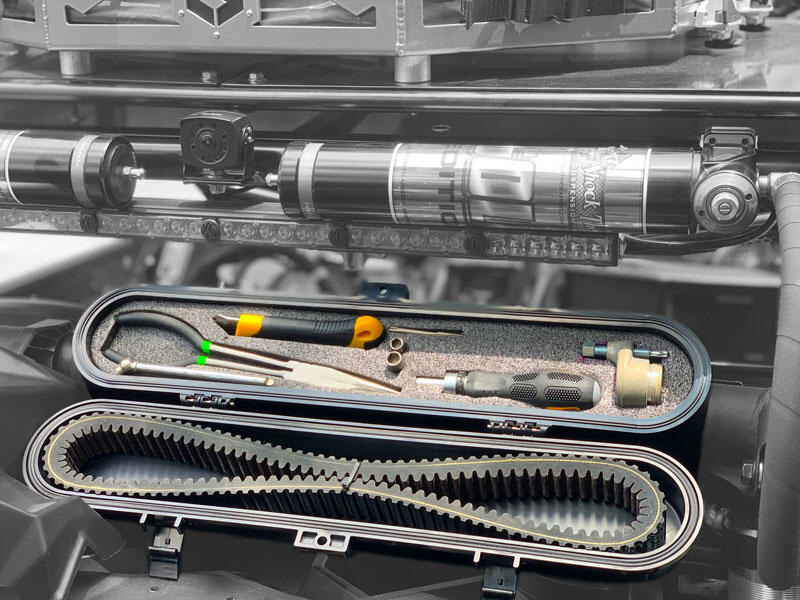 Product shown in photo is the Savage UTV Belt Change Waterproof Kit
First Aid Case Kit
Everything you need on the trail to handle an emergency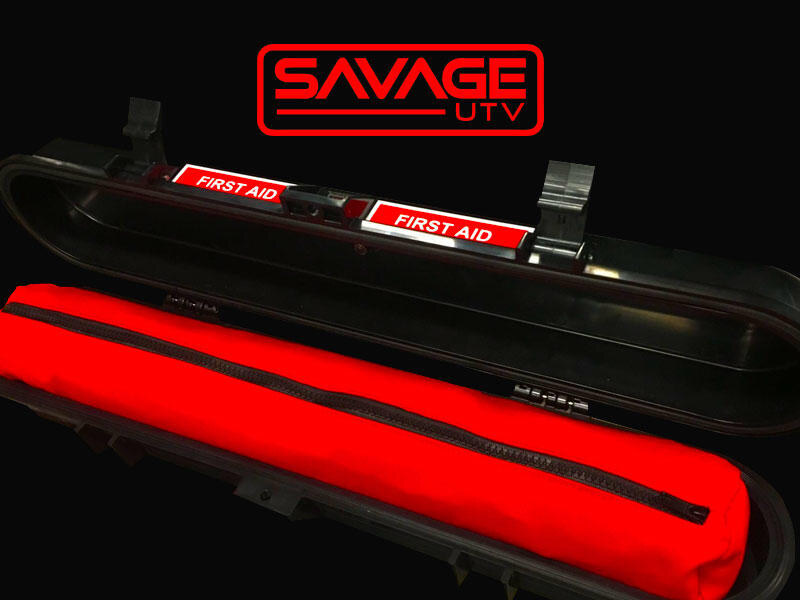 The removable nylon pouch is completely protected from the elements inside your waterproof, air tight, Savage UTV case that easily mounts to any size roll cage.
First Aid Kit Contains:
Savage UTV Case
Mounting Brackets
Nylon Pouch w/ Supplies (see image diagram)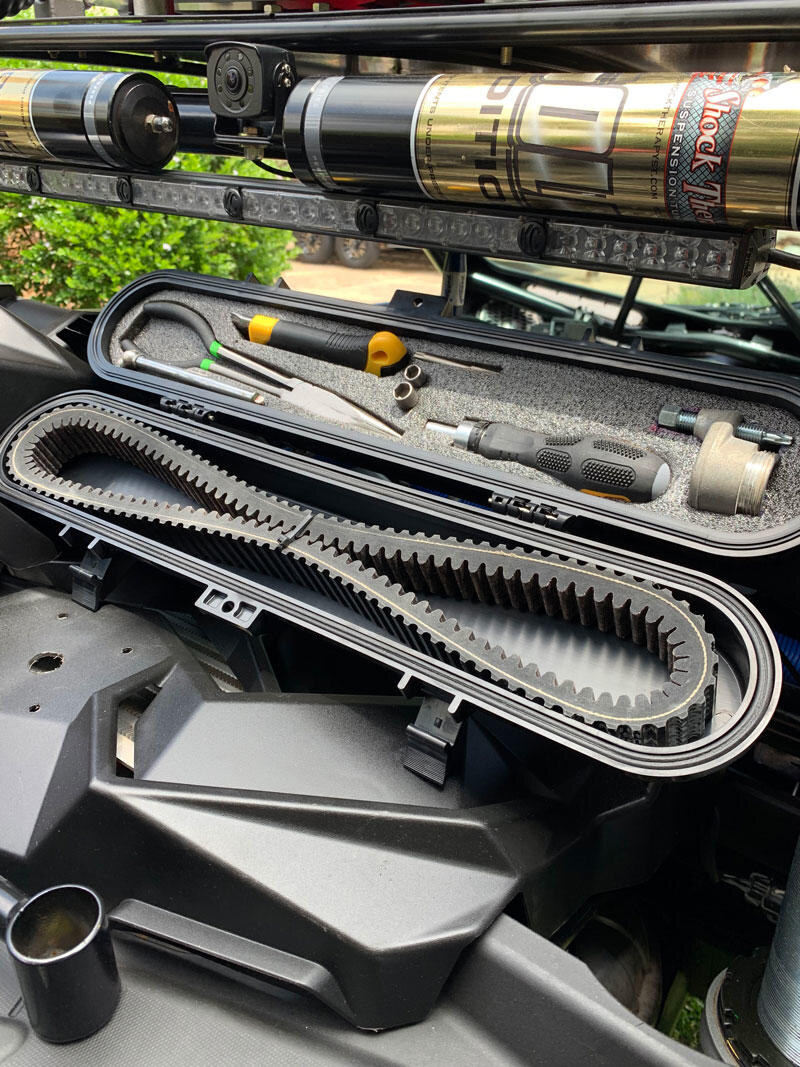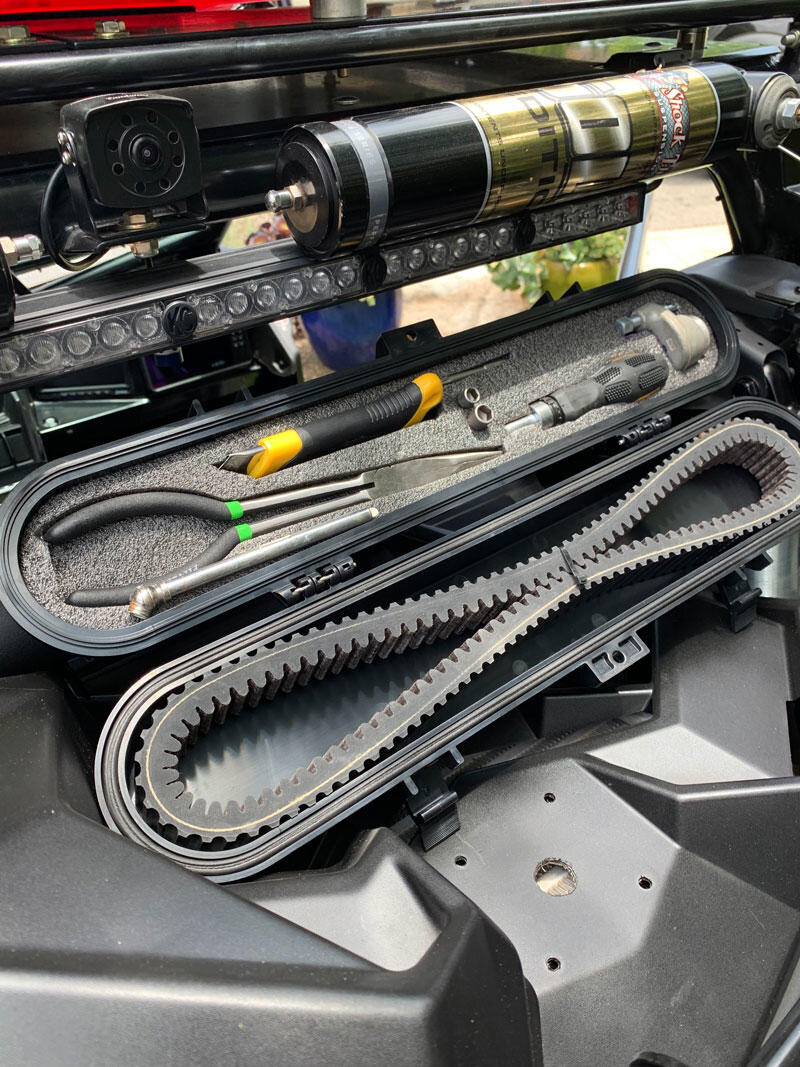 Installation
Install is super simple. It comes with some really nice heat-shrinked tub clamps that bolt right on to your cage.
The provided mounting brackets screw right into the case. You can even cut the Kaizen Foam to fit additional tools you may want to install. (see video)
Pro Tips
Use provided knife to cut spot for OEM belt change tool
Add a tire pressure gauge, just throw it in on top
Try and carry at least 3 belts with you and rotate them out
Everything you need in ONE SPOT
PLEASE NOTE: The Savage UTV cases will not fit the Wildcat XX or Textron belts. Sorry guys! [sad face]