Who is Shock Therapy?
Shock Therapy is the "premier suspension tuning company" in the UTV off road industry. What is their specialty you might ask? Well that's spending the time to physically drive and extensively test everything they produce; the end result being a product set that delivers the most optimal shock systems for your UTV.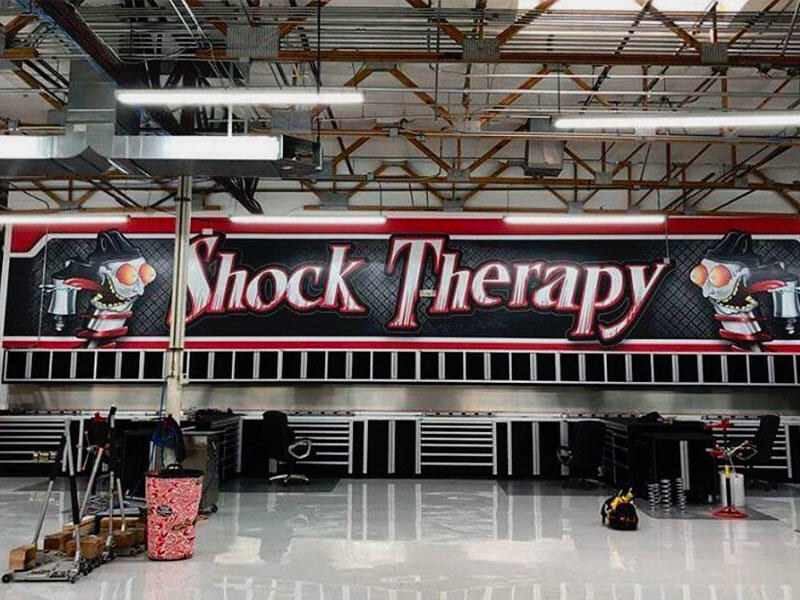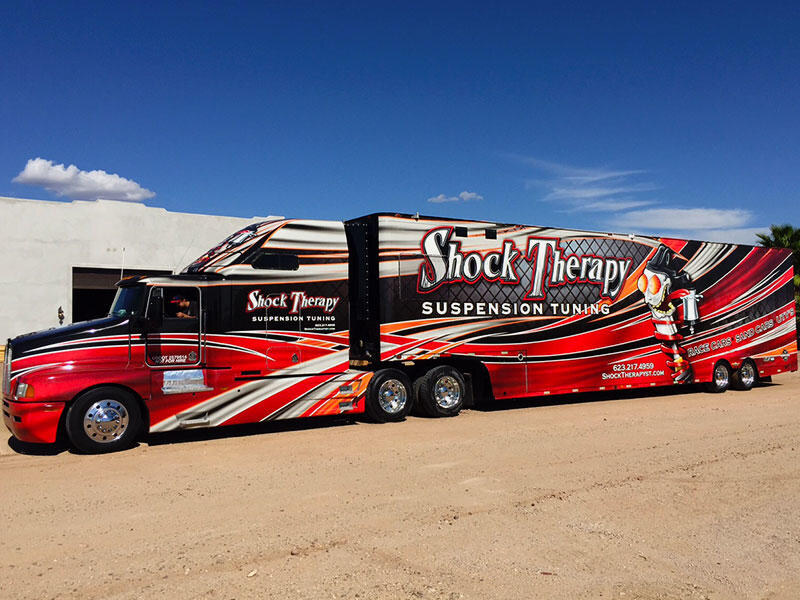 Basically Shock Therapy identifies suspension upgrade opportunity to add performance in places where the OEM UTV manufacturers opted to be conservative. Solving the initial pains of a stock UTV suspension has made Shock Therapy what they are today letting you drive more comfortable and safely at faster speeds.
American Made
Not only is their products made here in the USA, but they've got their own private 5.5 mile test track dedicated to delivering the most optimal off road riding experience for UTVs.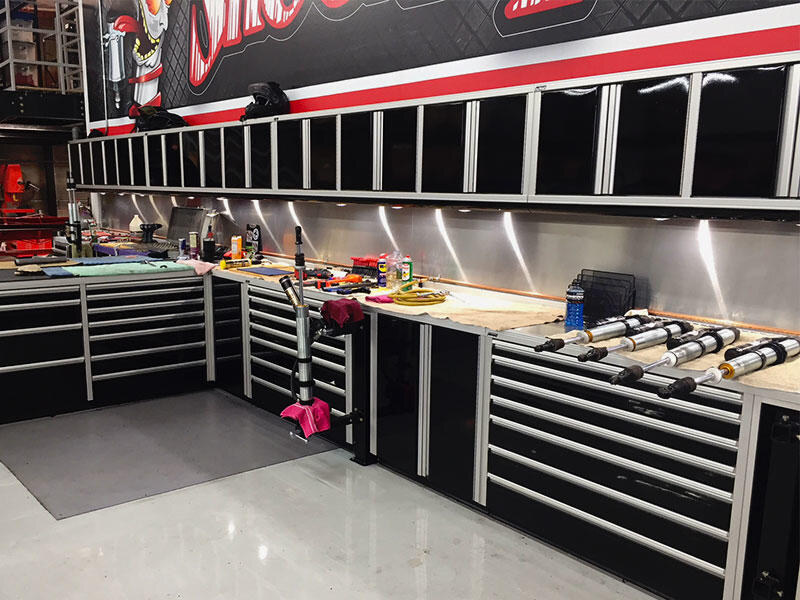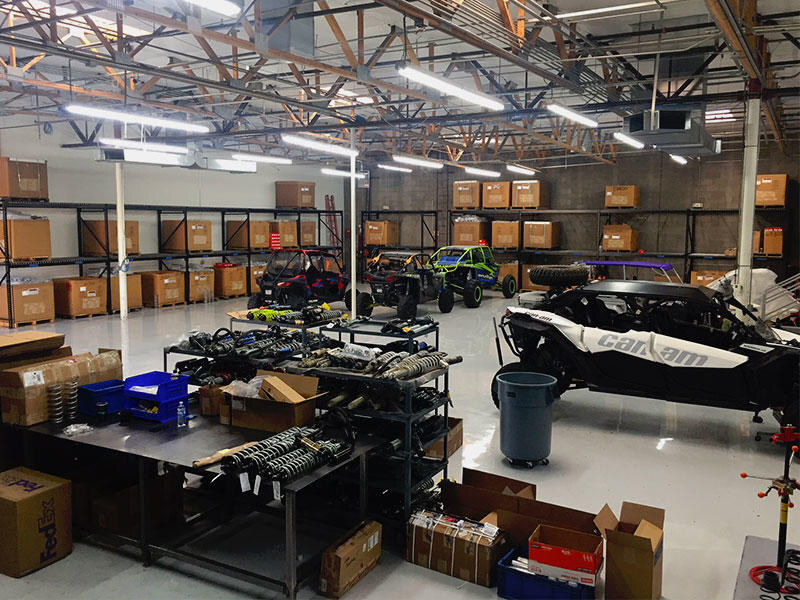 Racing Background
Shock Therapy has accumulated over 25 years of racing experience and stockpiled their database of shock settings, sway bar systems, and tuned spring packages that help off road enthusiasts like you and me take our game to a whole new level.
What is a Limit Strap Kit?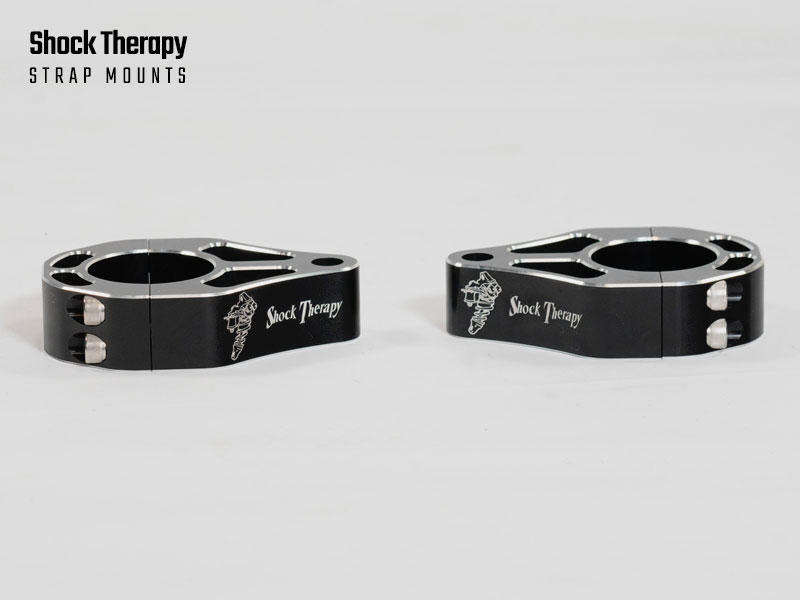 Removes Can-Am Clunk
Can-Ams have a ton of travel right out of the factory the shock will try to pull itself apart at full droop, often making a gnarly popping sound or 'Can-Am clunk' as many would refer to it as.
The limit strap kit offers you the ability to choke up your suspension just enough with out losing travel to stop the shock from over extending thus eliminating the infamous clunk.
Supports Heavy Wheels and Tires
If you are heavy in the UTV industry you know that most side by side owners upgrade their tires and wheels; often times to larger and much heavier versions. The limit strap kit is perfect for battling the extra wear that this high velocity rotational weight can have on the life of your shock and springs.
It also prevents extreme wear on your CV axles by transferring the tension to the strap when the shock begins to reach maximum travel.
The kit's are very specific to your vehicle model and sometimes the shocks that you have.
Limit Strap Kit Construction
The limit strap kit is a patented, billet aluminum, laser engraved, system with adjustable clevis system and a quad layered strap.
Billet machined aluminum
Made in America
Adjustable clevis (about 2" of adjustability)
Vehicle specific holes in strap ends
No spacers required
Patented lower strap tab (zero tire clearance issues)
Grade 8 hardware through out the kit
Do I Need a UTV Limit Strap Kit?
If you drive your side by side hard or run big tires and/or heavy wheel combinations, you definitely need the Shock Therapy limit strap kit. When you start upgrading to 32", 33", 34", even 35"... This adds a lot of rotational weight that tries to yanks your shock apart at full droop which cab leave you stuck in the desert... That clunk we talked about above, that another reason because that sound is the shock bottoming out pulling itself apart from the inside out.
If you are big into whoops, tight technical driving, or just an aggressive driver, the limit strap is a "must have".
How to Install a Shock Therapy Limit Strap Kit
Installation is surprisingly simple (30 minutes per shock) in this case since it doesn't require the shocks on your SXS to come apart.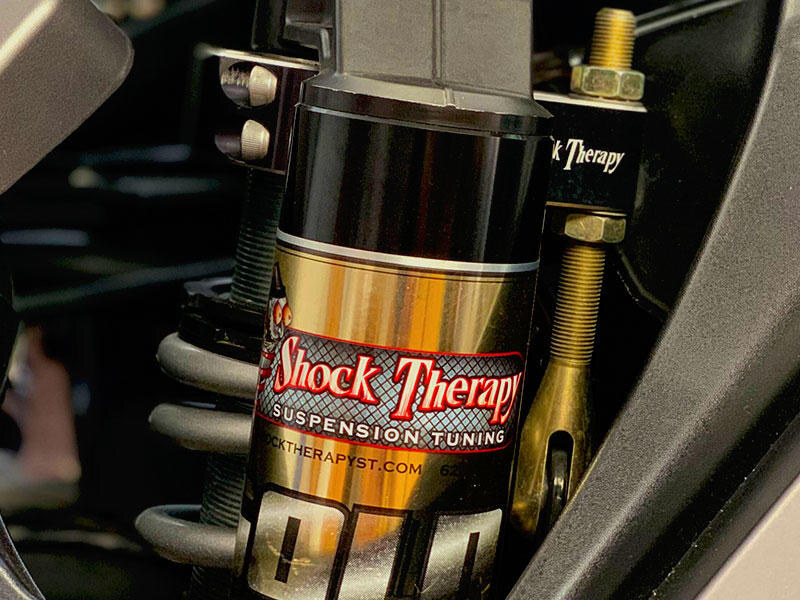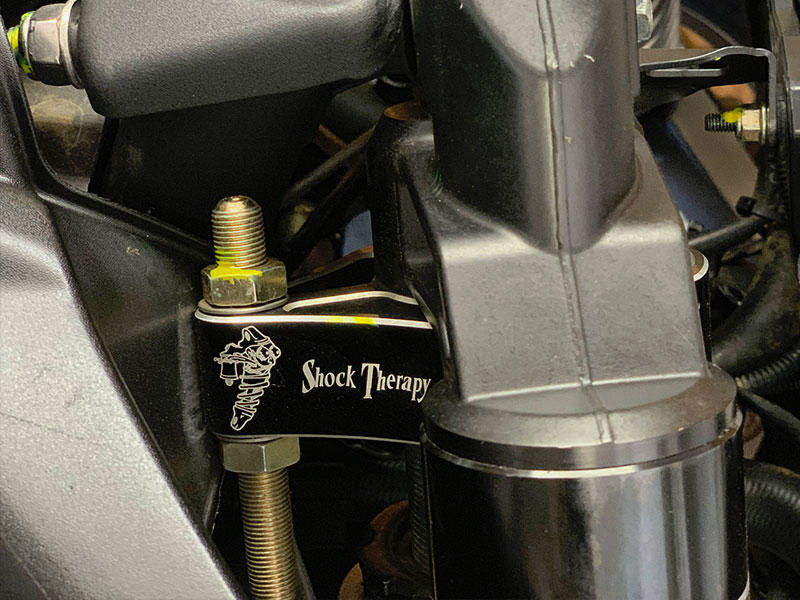 The easiest way is to simply jack up your car and take the shock off the top mount. You'll need standard tools to do this and it will probably take around 30 minutes per shock.
There is a tether that connects the strap to the spring and a threaded collar that goes on top of the back side of the shock body.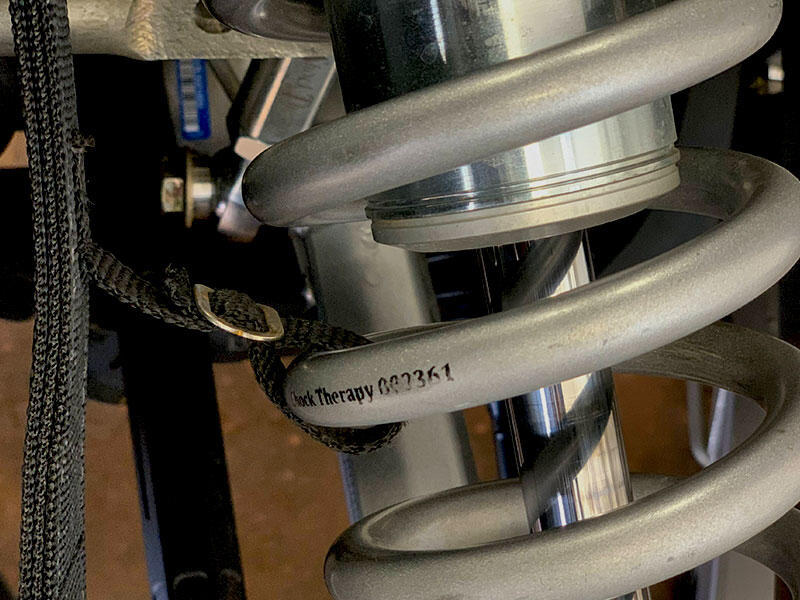 The quad layered limit strap bolts to the bottom of the a-arm through the shock bolt.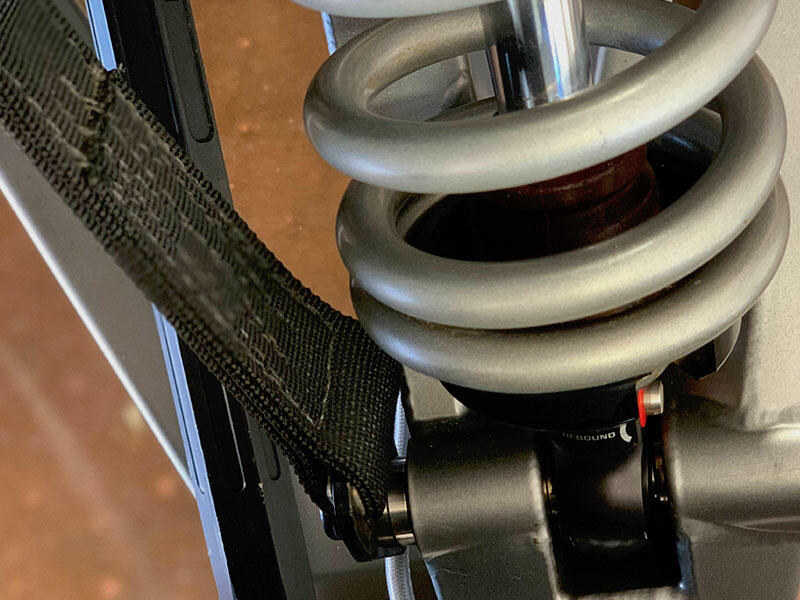 Let your jack down and take it out for a hot lap to feel the difference.
Final Thoughts
Limit straps are nothing new, they have been put on race cars in the off-road industry for decades. It's really a "must do" in racing and a strong "should do" in recreational driving.
OEM SXS manufacturers never intended for the extra weight and travel brought about by bigger wheels and tires to be supported by the stock spring and shock kit.
Having a limit strap kit in place is the perfect remedy, especially if you are a can-am owner and want to get rid of that dreaded "clunk".
Important Notes
Limit straps are a wearing item just like brake pads. They have a lifespan and will need to be replaced once they are worn out. Although they may last longer than your UTV, they are not guaranteed for life.
There is currently no limit strap kit from shock therapy for the rear shocks yet. The reason is the rear shocks are larger in diameter and have no extension clunk issues.
Shock Therapy does mention on their website that you can contact them if you really want a rear set and that they are in the process of making them as of July 2019.
Our Take
The Shock Therapy Limit Strap Kits are one of those essential upgrades for your side-by-side especially for the Can-Am Maverick X3 models.
These kits will save your shocks from unnecessary abuse and will help improve the life of your CV axles as well!