When taking your UTV out, not only do you have to gear up your UTV to handle the terrain you're riding on, but you need to have the proper tools to fix it on the fly. Along with various hand tools, one tool you should always carry is a jack in case of a flat tire, or changing any suspension components.
Pro Eagle has designed the best off-road jacks on the market. Made of aluminum and steel, these jacks are lightweight, portable, and have oversized wheels so you don't have to worry about dragging the jack though the sand or running over a zip tie in the garage. Not only are the wheels over sized, they have sealed bearings so you don't have to worry about binding up the wheels in the sand or mud.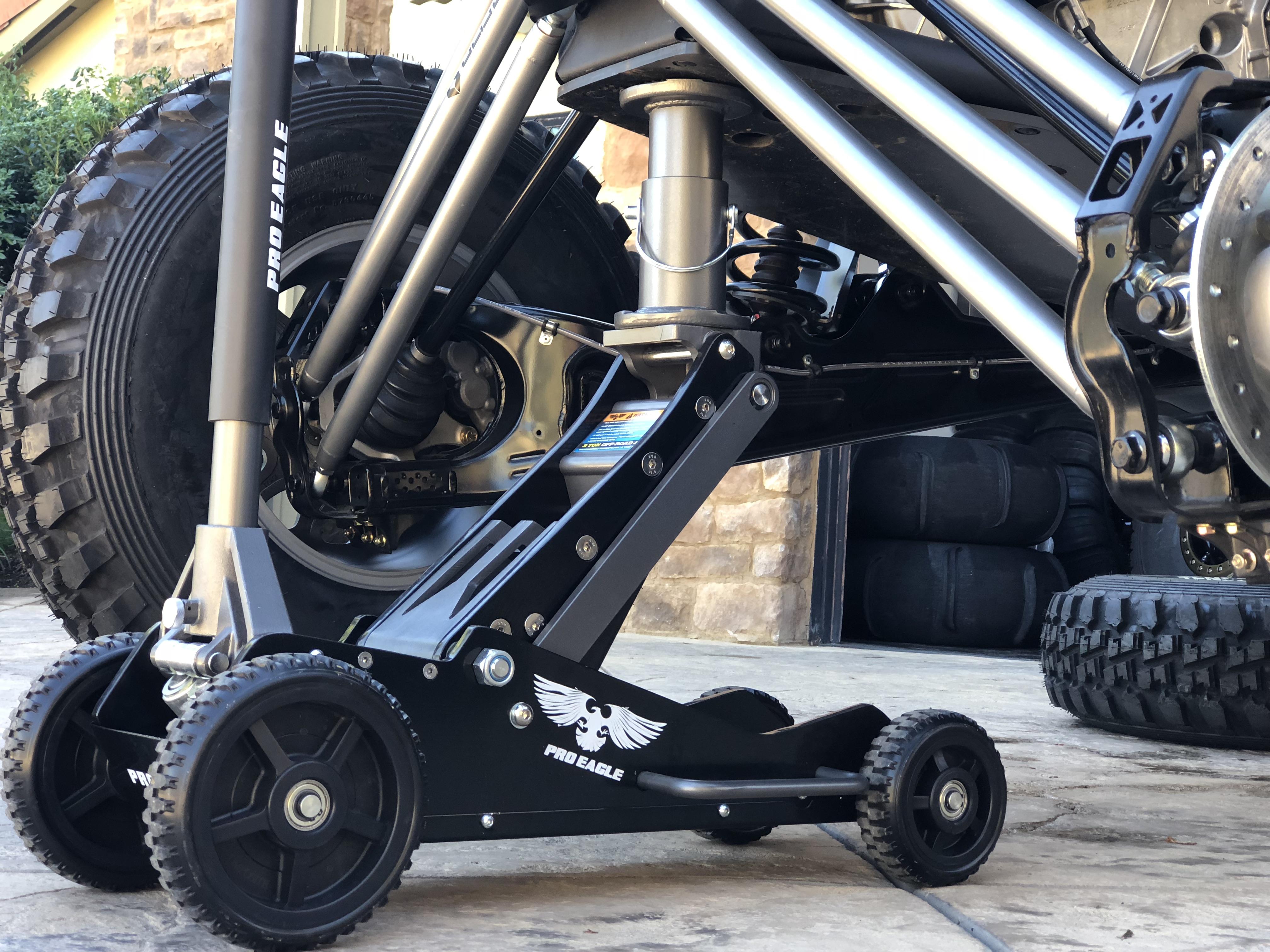 The Pro Eagle jacks can be kept back at camp, or you can purchase one of their mounts and find a spot to mount it on your side by side for quick fixes when you're ripping around away from camp. If you have a lot of suspension travel and bigger tires on your UTV, it is highly recommended to purchase one of Pro Eagle's Jack Extensions. These adjustable extensions give you an extra 15" of height to fully droop out the suspension of even long travel equipped side by sides without having to carry around blocks of wood.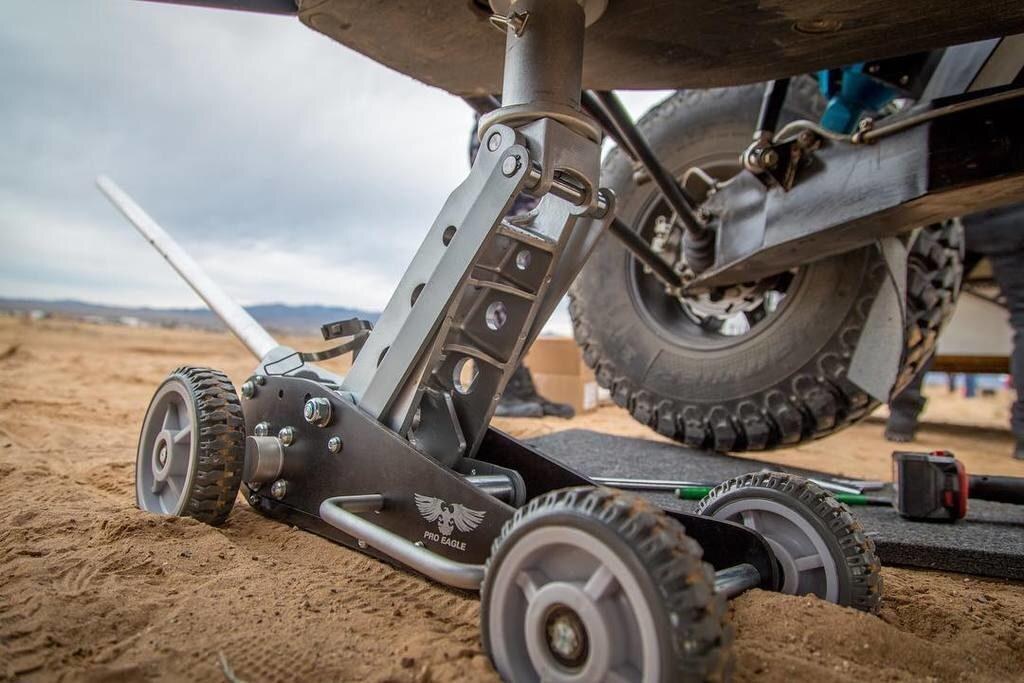 It's better to be safe than sorry. Preparation is everything when you're offroading, so make sure you're ready to go when things go sideways and add a Pro Eagle Jack to your arsenal!