Darren Parsons Dedicates Himself To 4 Wheel Fun
Born and raised in the rough and tumble high desert of Ridgecrest, CA, Darren Parsons was your average small town dirt-eating kid. He started with dirt bikes as a child, and eventually moved up to anything and everything else, as long as it had horsepower. "I grew up in an automotive shop with my Dad. We raced drag cars and circle track cars growing up, and as we got older and things progressed, I wanted to go off-road." Darren explained. Working and racing out of his father's shop gave Darren the chance to get his feet wet behind the wheel, or handlebars, of a variety of vehicles, which lit the fire of interest and confidence to go down the long rabbit-hole of becoming a truck builder and off-road racer.
Darren sold off all of his dirt bikes (and essentially everything else he had) and set out on a mission to find a truck that could be built into a capable race machine. He scored a work-in-progress truck chassis from a guy by the name of Erik Moore, of Moore's Metal Works. "I was just so fortunate that the guy I bought the truck off of took a liking to me, and he really wanted to see the truck be finished. So, I was able to hire him to come out to where I live and work side by side with me at my business. I was doing other work but Erik was always there, and I was able to pay him to work on the truck while at the same time teaching me how to build the truck, how to work on it, and how to maintain it. He still works on the truck to this day and he's been a great inspiration in my life to get me where I want to be in off-road." says Darren. Together they finished up the build and the mayhem of off-road racing began in 2012, running in either the Unlimited Class, or Class 1450, choosing whichever had more entrants. Over the years Darren has made a name for himself, winning a few championships, multiple race wins, and quite a few podiums.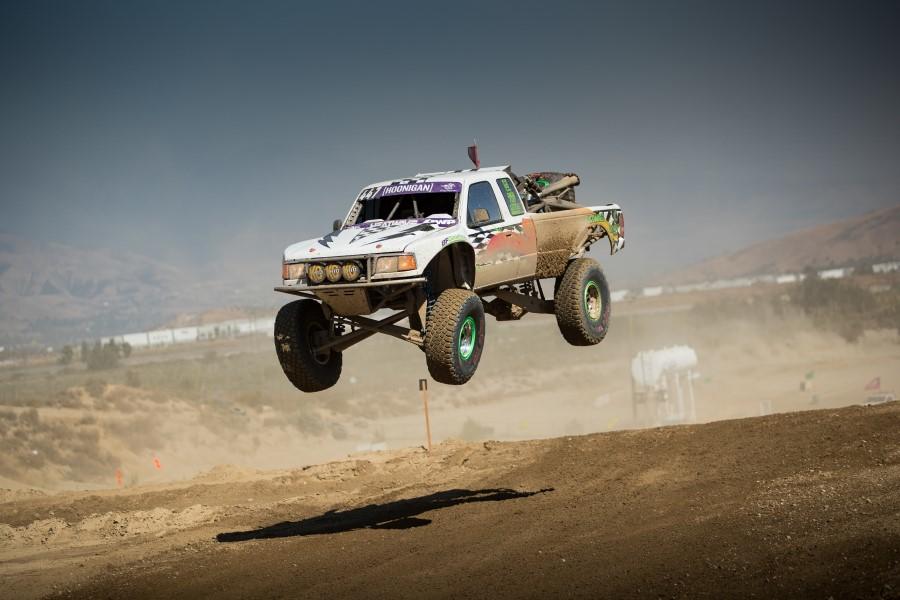 While Mr. Parsons is primarily known for his antics in trucks with his Terra Crew buddies, he's always down to drive anything. He seems relatively green in the UTV world (as we all saw when Darren and "Bruce" got together), but definitely sees the value in these ready-to-run off-road machines. "The best way into off-roading, without a doubt, is a UTV." says Darren, "Anyone can walk in [the dealership] and buy one. You don't have to have the talent to build an off-road truck. You don't have to have the years and years, I have ten years, into building that truck. You can get one right off the factory floor, throw some KC HiLiTES on it, get you some Method Wheels, BFGoodrich Tires, put PRP belts in it, and go out and have a great time. It's really a testament to see how great the off-road community has grown with the ease of the UTV coming into our lives."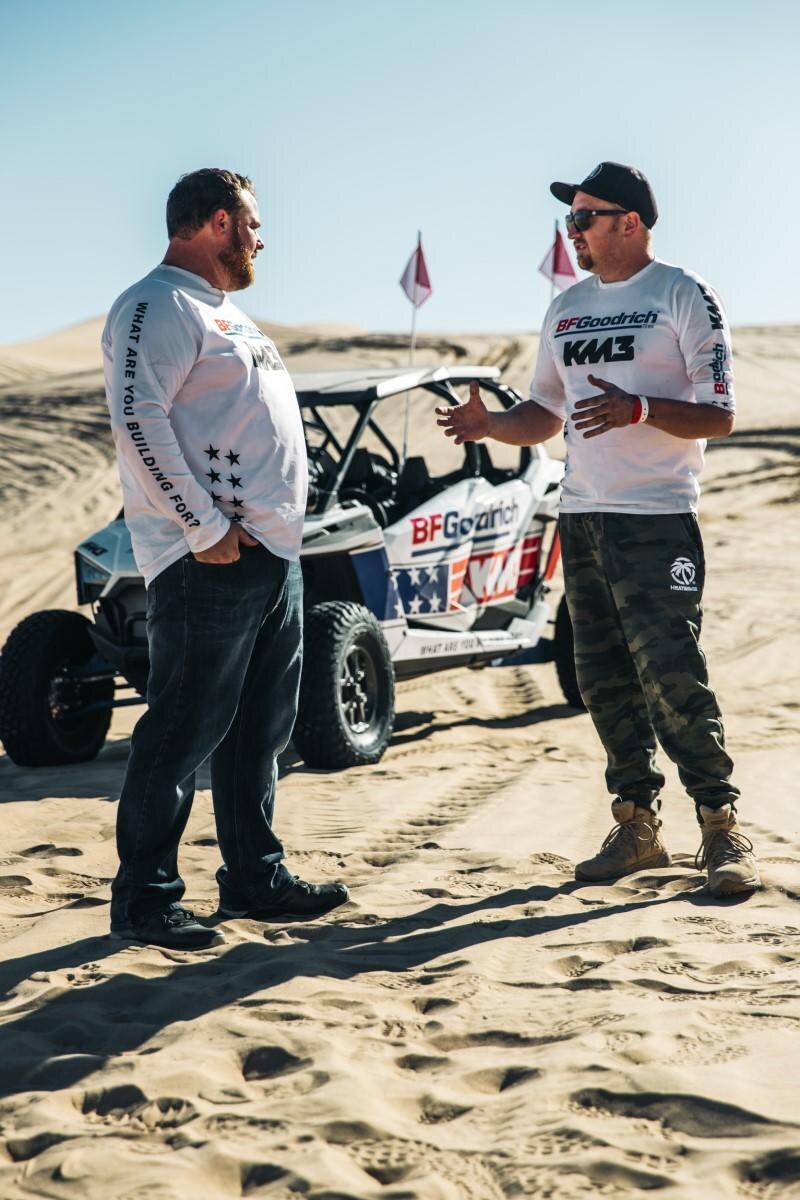 While he might not own one himself, Darren speaks highly of the UTV as they've become a pretty big part of his 'other' career. The experience of organizing chaos with his friends on camera for Terra Crew led him to become the go-to off-road guy for the Hoonigan crew anytime they had a project in the dirt. When Hoonigan was hired to produce and film the launch commercials for the original Can-Am Maverick X3, Darren luckily found himself to be the star driver. He recounts, "I was out there for almost two weeks doing that, and I was the only person out of seven or eight drivers that never wrecked a UTV, the entire time we were filming. So it was a good impression." He made a good enough impression that when it came time to launch the Maverick X3 MAX, Darren worked as the talent coordinator/location coordinator in pre production, and was behind the wheel on camera along with Can-Am racers Dustin Jones and Jason Murray. This has snowballed him into playing a significant role in several more large-scale video productions, including some for UTVs that have not yet seen the light of day.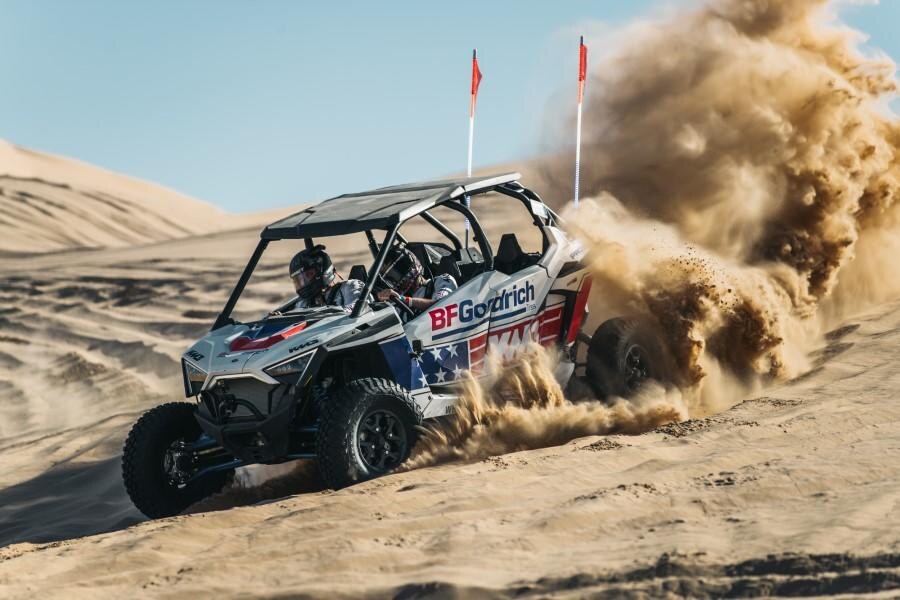 While this stunt driving/film production career has unexpectedly blossomed behind the scenes of Darren's wild and crazy life you see on Instagram, he's still just a normal guy that works a nine to five, Monday through Friday job. His wife works long hours, so he wakes up early to make breakfast for their two kids before taking them to school, and then heads off to turn wrenches at the same auto shop with his Dad that he worked in as a kid. After work it's time to make dinner for the family and then head out to the garage to work on the race truck or his 600hp Jeep Cherokee XJ he calls his "family UTV", getting them ready for whatever crazy adventure is coming up next. Darren is still driven by the joy of just getting out on the weekends to race, play, and camp with his friends and family, while being accessible to the fans he's earned in the off-road community.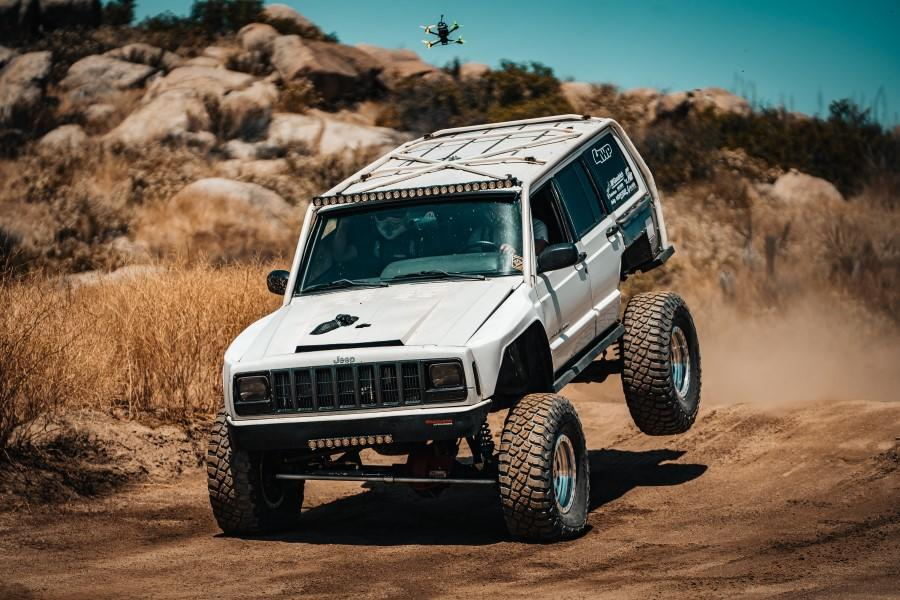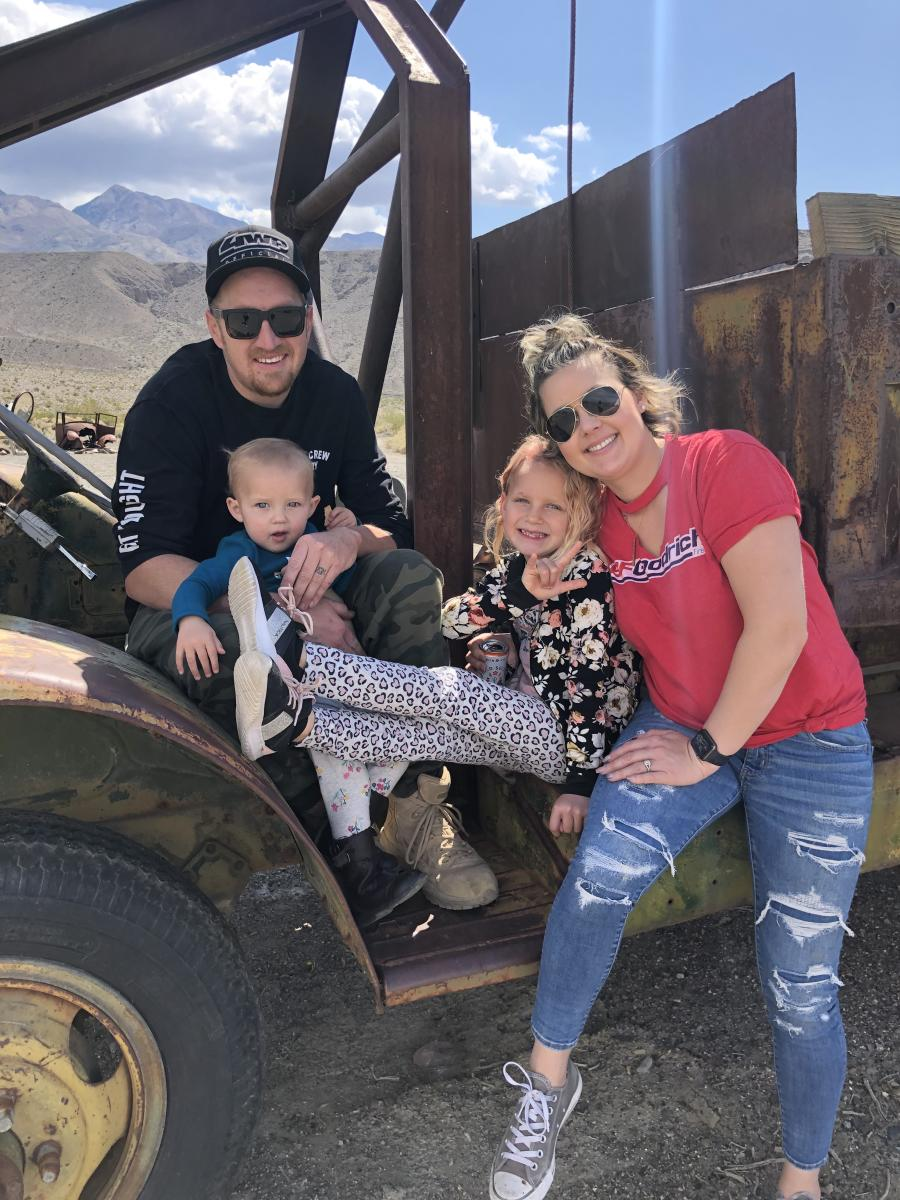 As always you can follow along on his Instagram @darren_parsons, and on Youtube at the Terra Crew or Hoonigan channels as he and his friends build and destroy all sorts of four-wheeled vehicles. You can bet you'll be seeing him a little more around here too… Let's just hope none of our UTVs end up like Bruce!
Story By: Staff of UTV Sports
Photos by: Tom Leigh & Provided By Darren Parsons