Ready for Any Adventure, Anywhere and On Anything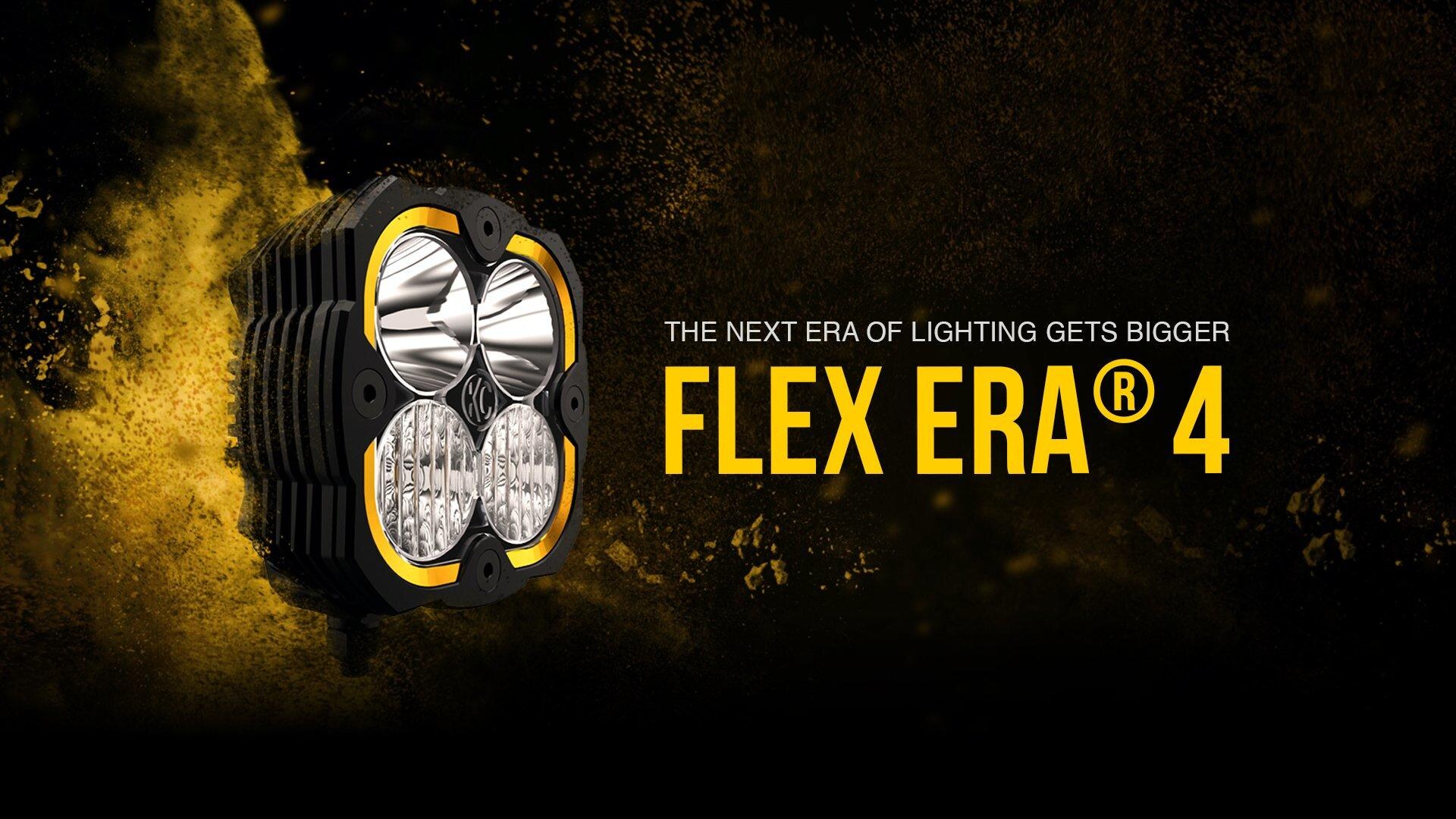 The KC® FLEX ERA® 4 is the newest addition to an all-new family of next-generation lighting. You may have seen the FLEX ERA 3 release late in 2020 and this is essentially the big brother to the little power house of a light. UTV Source had the opportunity to test the FLEX ERA 4 with them a few months back and let us tell you this KC light is an absolute powerhouse. Packed with industry-leading CREE® LED technology and featuring an awesome 7,912 TRUE-LUMENS™, the FLEX ERA 4 is built to keep pushing through the night, on the toughest of trails and longest of races.
FLEX Your Style

Customize and adapt your FLEX ERA lights with interchangeable bezels, covers, and lenses. The KC FLEX ERA Series of lights allows you to be you and make it fit in with style and functionality. WIth interchangeable lenses to customize the beam patter, 4 different colored trim rings,a nd clip on clear and amber covers you are sure to be able to dial these KC lights in exactly to your needs.
The KC FLEX ERA 4 is an ideal light for UTV's of all makes like Polaris RZR, Can-AM X3, Honda Talon, Yamaha YXZ and more. being a 5" light and interchangeable beam pattern possibilities, you can us it in any position form front bumper to pillar mounts and more. THe possibilites are endless with these KC light and one you should definitely consider when looking at led lights for your UTV.