What are the essentials?
I know safety isn't the most exciting topic and it's not very fun to purchase parts that don't make your UTV look cool or go faster, but let's be real they are extremely important. The team here at UTVSource.com to a minute to identify five safety essential items that we feel are some of the most important when considering safety for your UTV.
1. Fire Extinguisher
One of the most important safety items to buy for your UTV is a fire extinguisher. It might not be a fun item to buy, but it can certainly save your car or a friend's car from burning to the ground. The reality it can happen and we want you to be prepared.
Most people overlook having a fire extinguisher because they can be a little pricey and you don't think you'll ever have to use it. We've had a couple instances where our friend's UTV's and prerunners would have burned to the ground if weren't carrying a fire extinguisher.
Yes, they can be annoying to buy, but spending a hundred dollars on one is definitely better than having to buy a whole new rig.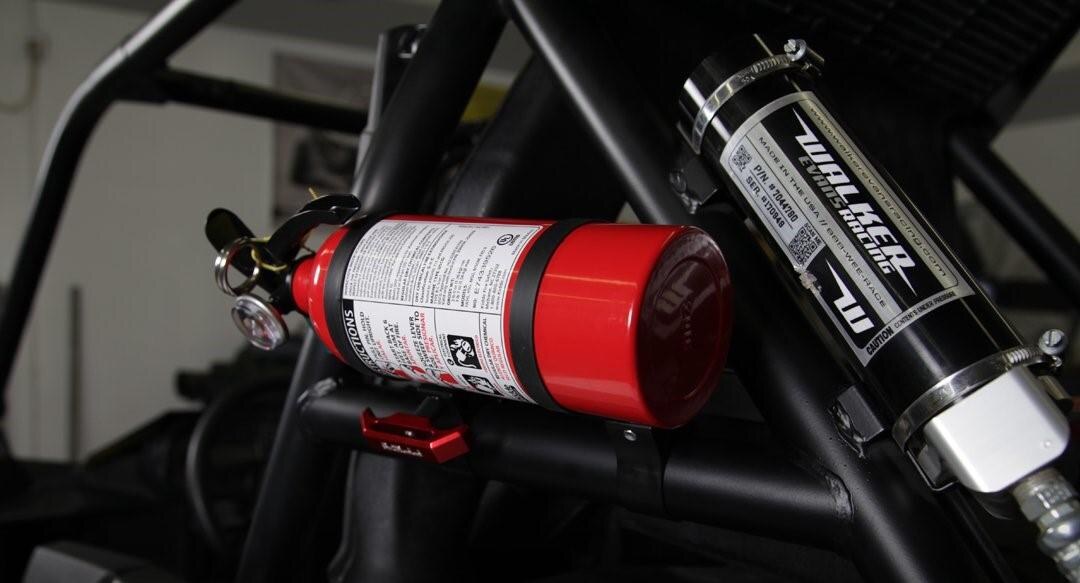 The Assault Industries Quick Release Fire Extinguisher Mount is the perfect solution to mounting a fire extinguisher to your roll cage. It comes with roll cage mounts, clamps, and a pull pin quick release so you have quick and easy access to your extinguisher.
2. First Aid Kit
Another one of those items that might not be very fun to buy is a first aid kit. A lot of people overlook them, but they are definitely an essential item. Not only can they save your life, but they can also save someone else's life as well.
These first aid kits are especially important if you plan on going on longer and more secluded rides that are away from any civilization. Having that tourniquet that buys you the time just might save your life, or someone else's.
It's the times when you wish you had something that make you realise and make sure you have that item next time. Take it from our experience, get one of these so you have it when you do need it.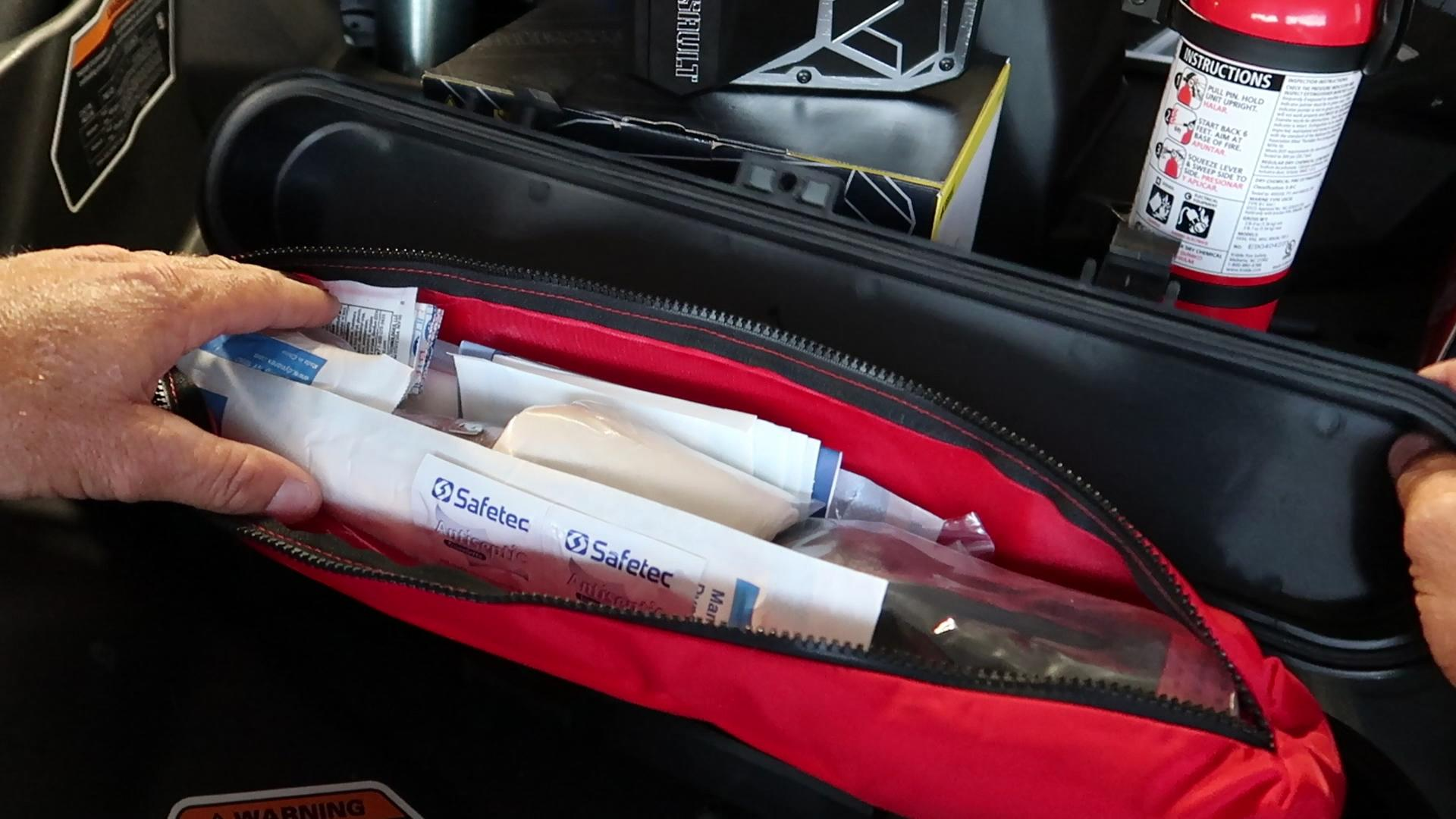 The Savage UTV First Aid kit is the perfect options for those who want an all-in-one waterproof setup that includes all of the essential first aid items. This kit can be added to if you find you need something that is not in it!
3. Helmets
There is always a debate on Helmets, but we lean to the side of precaution here at UTVSource.com. Side x Sides have the ability to move at high rates of speed, and with surrounding metal tube cages with lots of open entry point the added value of a helmet is immeasurable. Ah, that's not that big of a deal you still might think right? Well consider if you were following your buddy and rocks or debris shot out from under the rear tire directly at you with no windshield, taking the trails through the trees and a branch coming out of nowhere. Strapping on a helmet take no time at all and in the end might save you some personal damage or save our life.
The conclusion is a good helmet such as Pyrotect, Bell Powersports, and others will bring more value than its worth outside of the obvious. What's great is some even have great features like forced air and communication options as well which is just an added bonus. Make this a consideration when you are thinking about safety and what might be an important necessity for your UTV adventures.
4. Harnesses
The 4 or 5 point safety harness, this would be toward the top in regards to a must have. Being strapped securely into the seat of your side x side is crucial to your ability to survive through an unexpected event while driving on or off road. PRP, Assault, and Dragon fire produce some of the best quality harness for UTV's and we can't stress the importance enough. Heck, what we have noticed as well, is the comfort they bring vs the factory belt so you don't bounce around all over the place on rigorous terrains.
Grab a set of harnesses today and you will thank us later!
5. Mirrors
Seeing is believing right? Well there's no doubt it's nice to see what is behind you when you are strapped tightly into those harness we were just talking about. Vision is important and bolting on a set of Assault, Dragonfire Racing, or Rigid mirrors will be one of those items you thank yourself later for when you don't have to remove your harness to see what's back in the distance.
Side Note: If you live in a state where you're able to make your UTV street legal, mirrors are usually one of the requirements of safety you'll need when applying for a licence plates.
Final Thoughts
Safety is one category that you definitely don't want to skimp out on. I know it's not the most exciting, but it can save your life, and it can save other's lives around you.
It's always better to be over prepared than under prepared!