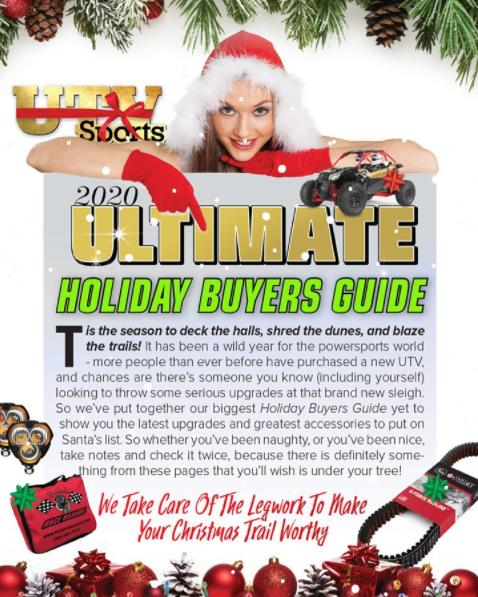 Tis the season to deck the halls, shred the dunes, and blaze the trails. It has been a wild year for the powersports world! More people than ever before have purchased a new UTV, and chances are there's someone you know (including yourself) looking to throw some serious upgrades at that brand new sleigh. UTV Sports has put together their biggest Holiday Buyers Guide yet to show you the latest upgrades and greatest accessories to put on Santa's list. So whether you've been naughty, or you've been nice, take notes and check it twice, because there is definitely something on www.UTVSource.com that you'll wish is under your tree.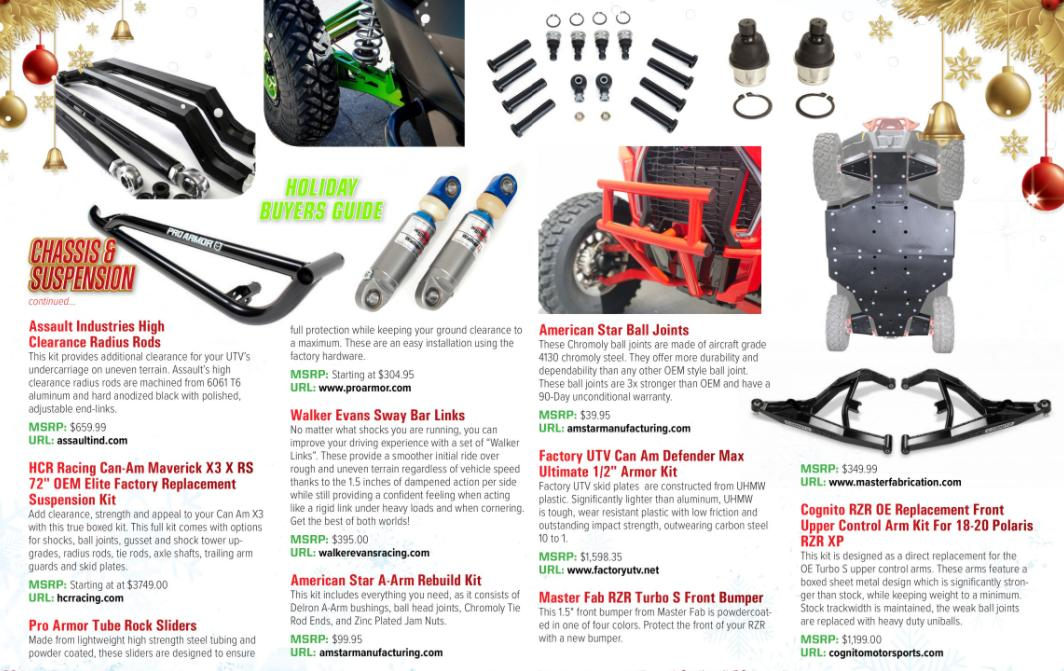 Shop from the best UTV accessory brands on the planet and get that special someone the gift they have been dreaming of. Assault Industries offers a full range of aftermarket parts to add both function and style, Factory UTV offers the undercarriage protection to ensure you do not destroy the bottom end, while Walker Evans adds the damping to your suspension to add driver control will navigating that Side by Side in stuff you never imagined.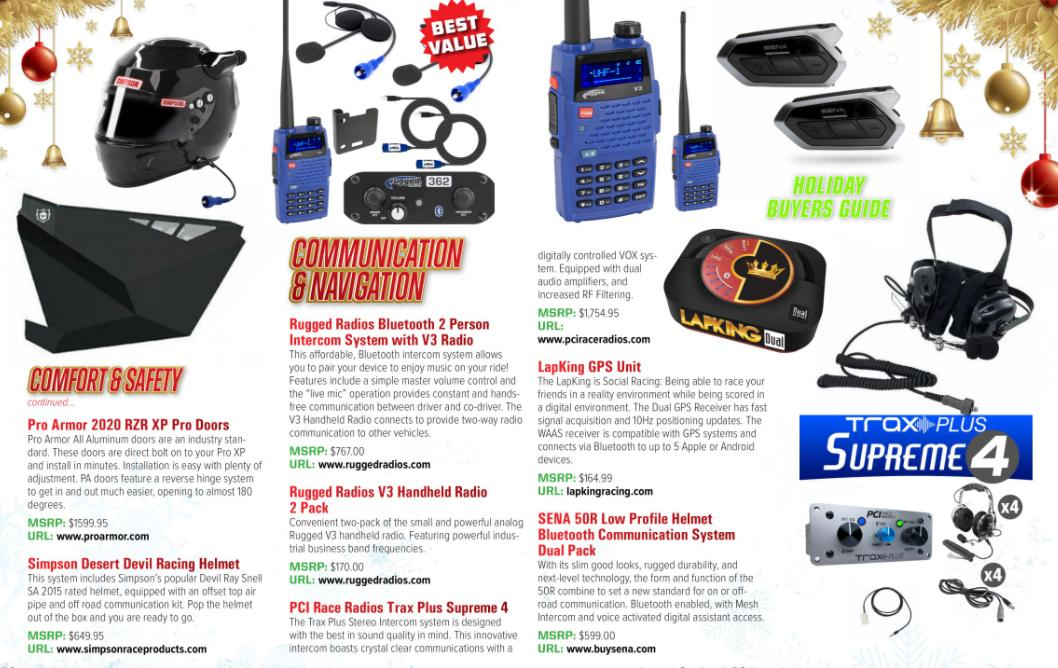 Rugged Radios are your communication experts so you can stay connected to your group while adventuring off-road on the land less traveled. Know what is going on and and talk to your friends or listen to music with a full Rugged Radios UTV communication system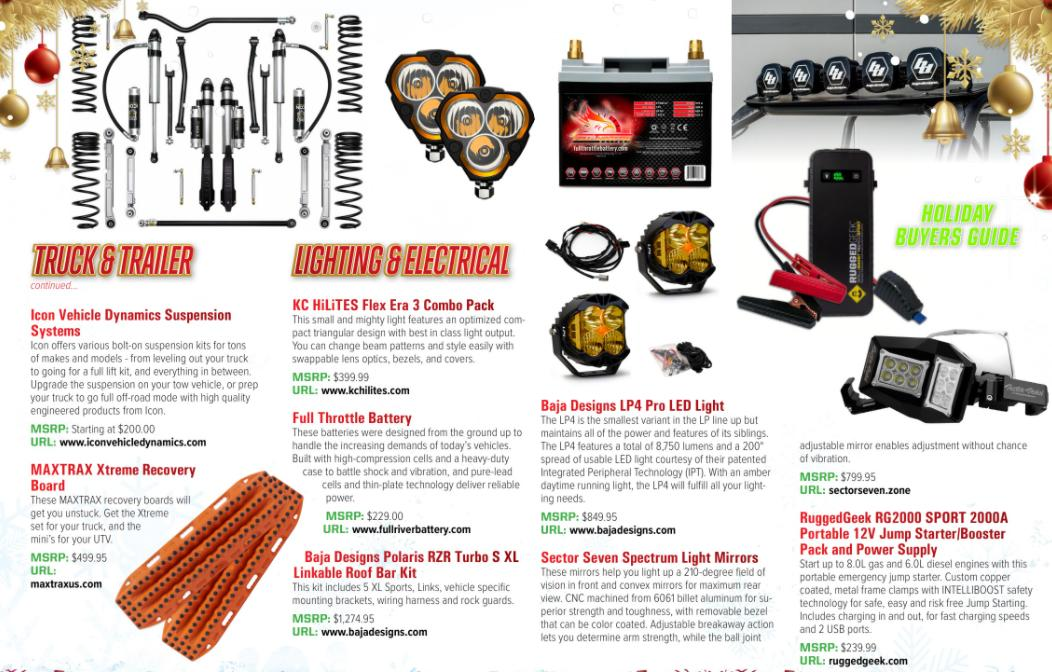 Lighting is a must when you are out in the dark and taking your Polaris RZR, Can-Am X3, Honda Talon or what ever your ride might be out for a midnight run. Keep your journey safe by Lighting it up with a set of KC HiLiTES or Baja Designs off road high performance lights. While your at it remember it is always good to carry a power pack and we have the best with the Rugged Geek brand. These are the post powerful and reliable booster battery packs on the market and will ensure you are never stuck trying to crank over a dead battery.
Lace up your shoes and strap on a set of Fuel UTV wheels and EFX Tires and keep that SIde x Side looking sharp while adding the grip you need out in the dirt. Don't forget a Speed Strap because you never know when you might get stuck and need some help out in a pinch.