If you're a new UTV owner and you want to start modifying it, one of the first things you might have come across is exhaust systems. There are so many options available out there, so hopefully this article helps you make a well informed buying decision.
The first thing to always take into consideration is noise. How loud do you want your UTV? Some people really like to hear their UTV's engine, and others prefer a calmer, less obnoxious experience. If you're using your car for ripping around the dunes or the trails, a loud exhaust will be just fine, but if you use your UTV for ranching or hunting, a quieter exhaust is recommended and probably preferred.
Once you've figured out if you want a loud exhaust or a quiet one, you now have to decide on the style of exhaust you want. Not only do aftermarket exhausts give your UTV a new sound and better performance, but some completely change the look of the rear end.
The first exhaust we are going to look at is the MBRP Powersports PowerTech4 Performance Series exhaust systems. These are going to be an enhanced exhaust with a unique look that is sure to bring attention to your build. Made from 304 stainless steel with billet end caps, this premium exhaust is going to give you a deeper tone, better EGT's, and a better flowing, better functioning exhaust. It will definitely be one of the highlight pieces on your UTV and is sure to bring it lots of attention.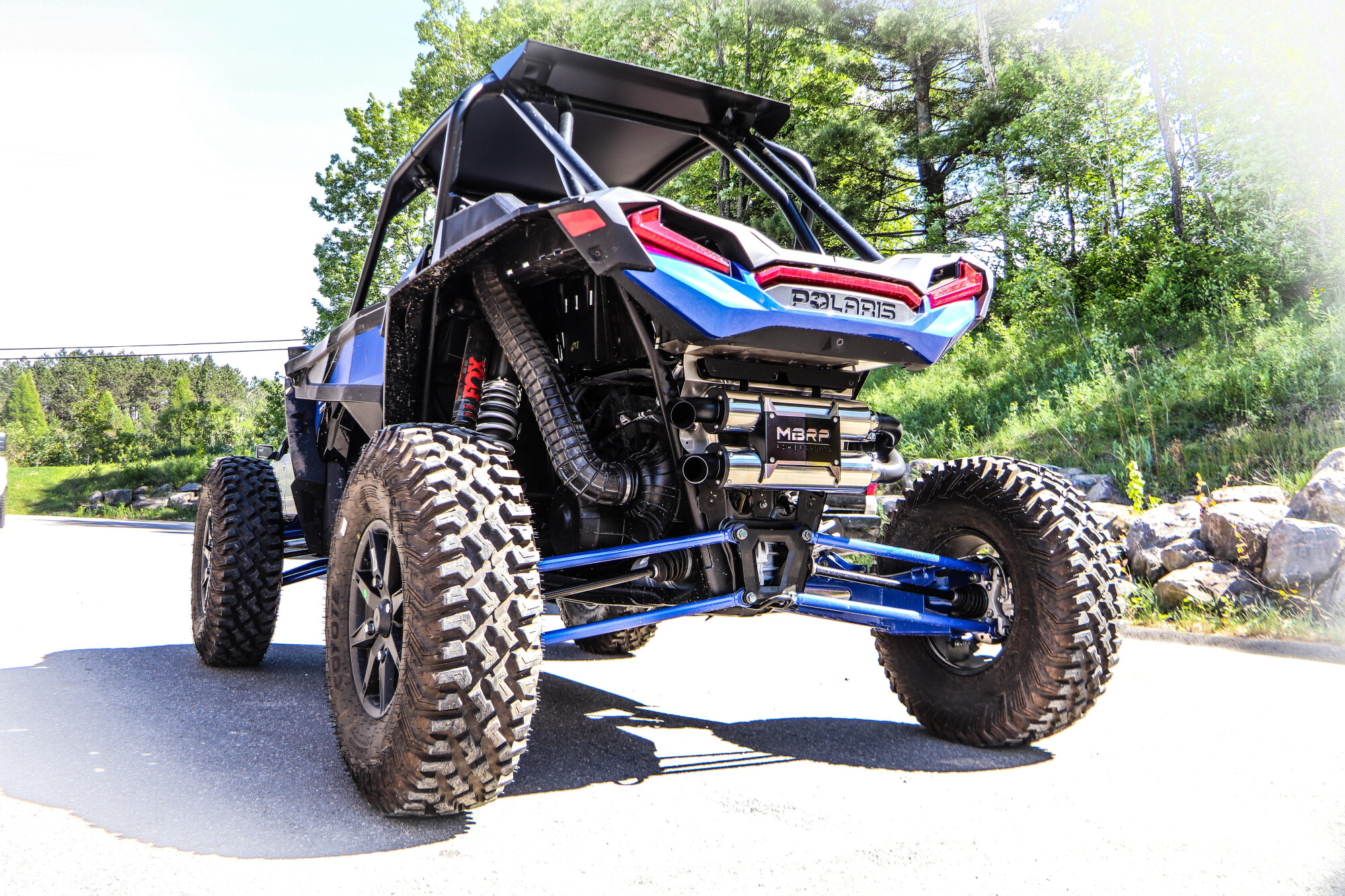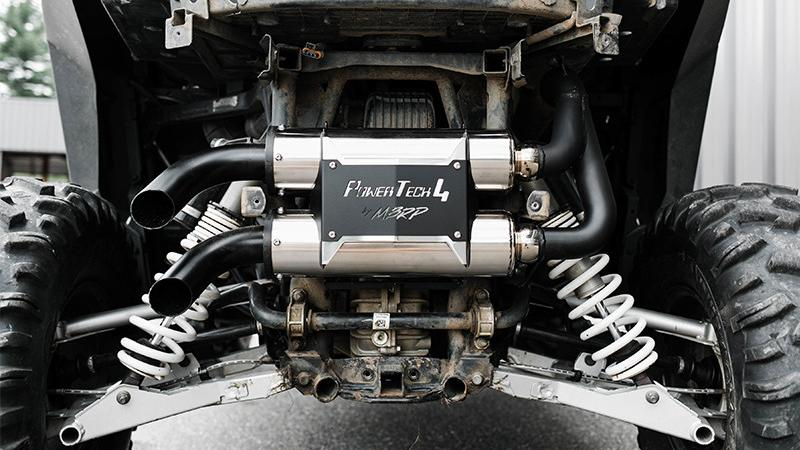 Next on the list of exhaust systems is the GGB Exhaust XT Series Muffler systems. These exhaust systems come in at a very fair price point and give you a stealthy, almost stock, look and feel. The great thing about this exhaust is that it is barely louder than your stock exhaust, but it gives your UTV the performance benefits of an aftermarket exhaust and giving your UTV a deeper, more pleasing exhaust tone. You aren't going to blow anyone's eardrums with these systems, but they are perfect for someone who wants the benefits of having an aftermarket exhaust while keeping it quiet enough.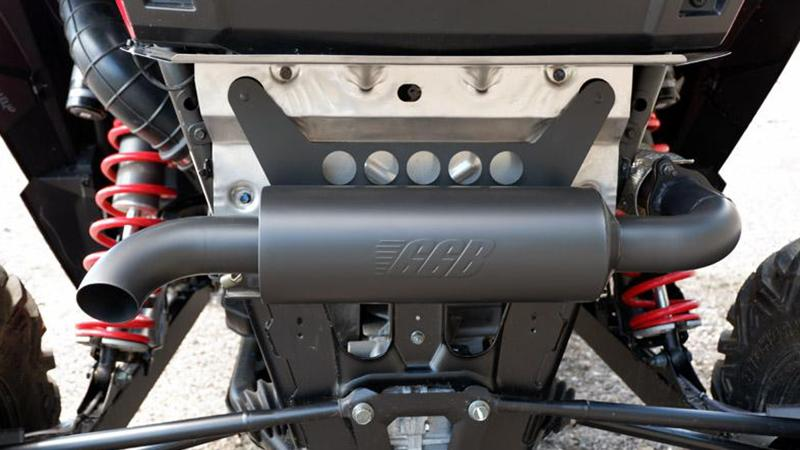 Finally we get to the Evo Powersports "Captain's Choice" UTV exhaust systems. These systems are geared towards the adrenaline junkie that wants to get the maximum performance out of their rig. The "Captain's Choice" is the most feature packed UTV exhaust system on the market to date. With a cut out that's built into the exhaust that's attached to your turbo's boost, you can be loud and proud when you're ripping and calm and collective when you're off the gas and below 5 PSI. These exhausts are hand made in Phoenix, AZ, made from 304 stainless steel, and TIG welded to perfection. If you want the best of both worlds, the Evo Powersports "Captain's Choice" exhaust system is right up your alley.