There are a ton of options out there when looking for a radius rod plate for your Can-Am X3, so let's go over one of our favorite options here at UTV Source...
Zollinger Racing Products (ZRP) started out making high quality billet snowmobile parts and accessories, and when the opportunity presented itself, they went full force into making the best side by side parts the industry has seen. The machining and quality of materials used is second to none and every product that they produce reflects these qualities without having to say anything.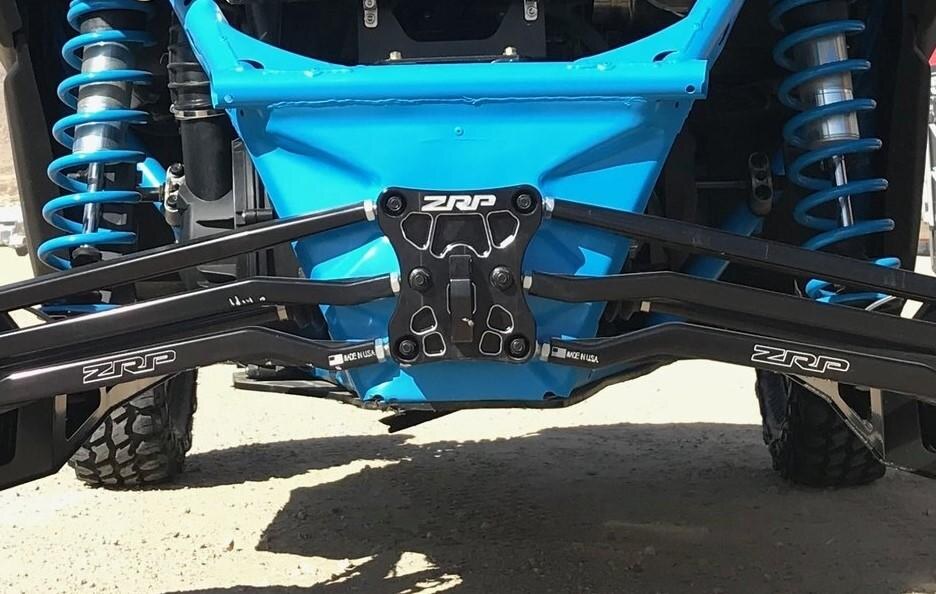 The ZRP Can-Am Maverick X3 radius rod plate comes in a ton of different options and color combinations so you can make the perfect combination for your side-by-side specific needs. The options available for the ZRP radius rod plate are a normal plate, a plate with a d-ring, or a plate with a hitch receiver.
The normal plate options is perfect for those wanting a stock replacement radius rod plate with the added durability benefits of an aftermarket billet plate. Not only does it add strength to your side by side, but with how well these plates are machined and anodized, it will give your Can-Am X3 a great new look.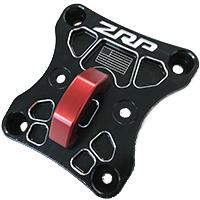 The D-Ring plate option is for those looking for all of the benefits of the normal radius rod plate, but with the added feature of a tie down spot on your Can-Am X3. Having an X3 of our own, we know it can be difficult to find spots to not only tie down to, but also spots you can hook to in case you get in a situation where you get stuck. Having the ZRP D-Ring radius rod plate, it gives you that one extra tie down spot just in case.
The last option for the ZRP Can-Am Maverick X3 Radius Rod Plate is the hitch receiver option. This option is going to be for the person that has a dual purpose side by side. These X3's are expensive, so a lot of people try to squeeze every last bit of use out of them as they can. If you use your Can-Am X3 for working, the hitch option is going to give you that extra flexibility in case you need to use it to haul a small trailer across a yard, or even put a hitch carrier attachment on the back for more storage space. The ZRP hitch plate is going to give you that comforting feeling of your UTV being flexible in any situation you need it for.
We can't stress enough about how nice Zollinger Racing Products side by side parts and accessories actually are. Not even the pictures shown above do them justice. When looking for a radius rod plate for your Can-Am X3, make sure you have ZRP's in your considerations!
Customize your own ZRP Can-Am X3 Radius Rod Plate!