One of the weak points on all side-by-sides is the factory radius rods. If you are planning on pushing your Can-Am X3 to the absolute limit, one of the upgrades you should consider is getting a nice set of radius rods.
Zollinger Racing Products (ZRP) started out making high quality billet snowmobile parts and accessories, and when the opportunity presented itself, they went full force into making the best side by side parts the industry has seen. The machining and quality of materials used is second to none and every product that they produce reflects these qualities without having to say anything.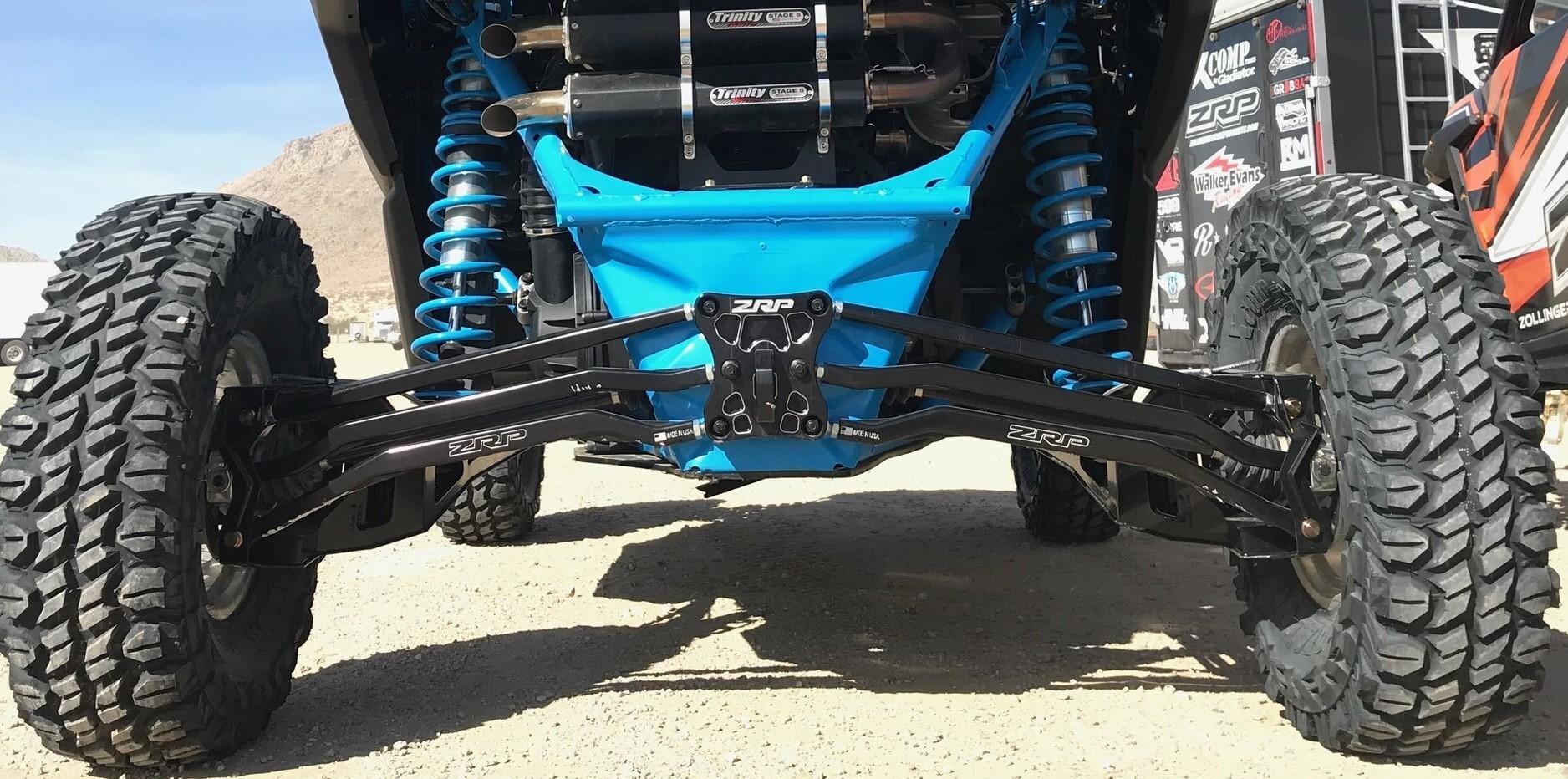 The ZRP High Clearance Radius Rods are one of the best aftermarket options out there. With precision machining and high quality FK heims and uniball bearings included, this is kit is on the top of our list of Can-Am Maverick X3 radius rod kits.
The high clearance design gives you side-by-side more ground clearance allowing you to maneuver more difficult terrain with ease and giving you that extra edge over other stock X3's. The ZRP kits come preset to factory length so you don't have to worry about trying to set your heim joints, it's already done!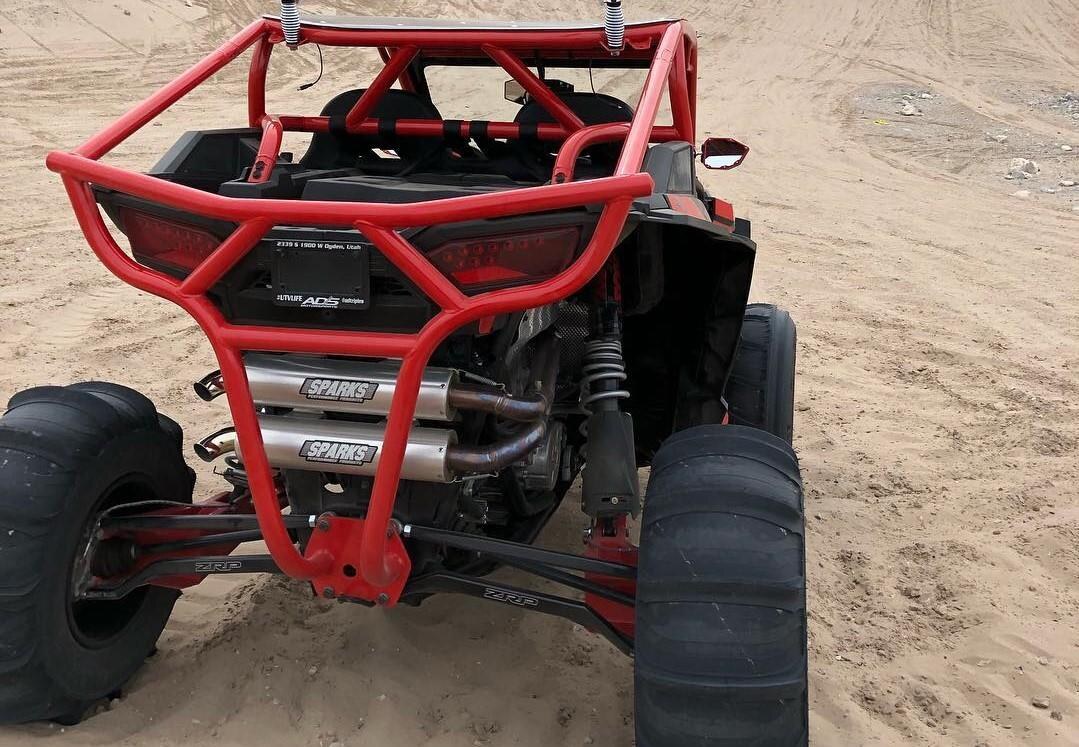 The ZRP Can-Am X3 Radius Rod Set comes in a black powder coated finish, or raw aluminum if you need to have them powdercoated a different color.

To summarize, the ZRP radius rods for the Can-Am Maverick X3 is one of the highest quality kits on the market. The quality of the machining is stunning and really reflects the quality of USA made products. If you're looking to strengthen your side-by-side and prepare it for the harshest terrain, look no further than the ZRP Can-Am Maverick X3 High Clearance Radius Rods.
More Info: ZRP Can-Am Maverick X3 High Clearance Radius Rod Set