Who is ZRP?
Zollinger Racing Products was founded by National Champion UTV Driver Travis Zollinger and is known for their "premium and innovative designs" for the UTV industry. ZRP started making UTV aftermarket parts in June 2017 and you will often find Made in the USA stamped proudly on their items as everything is manufactured and machined in America.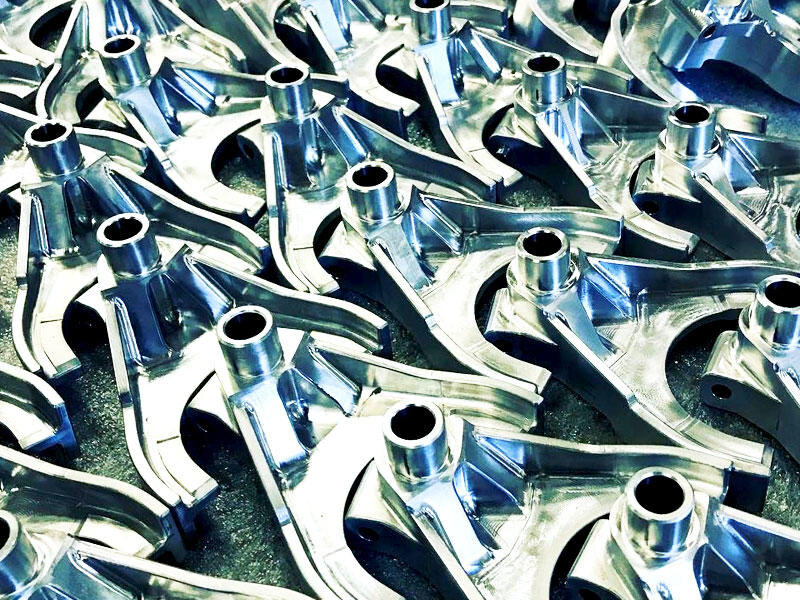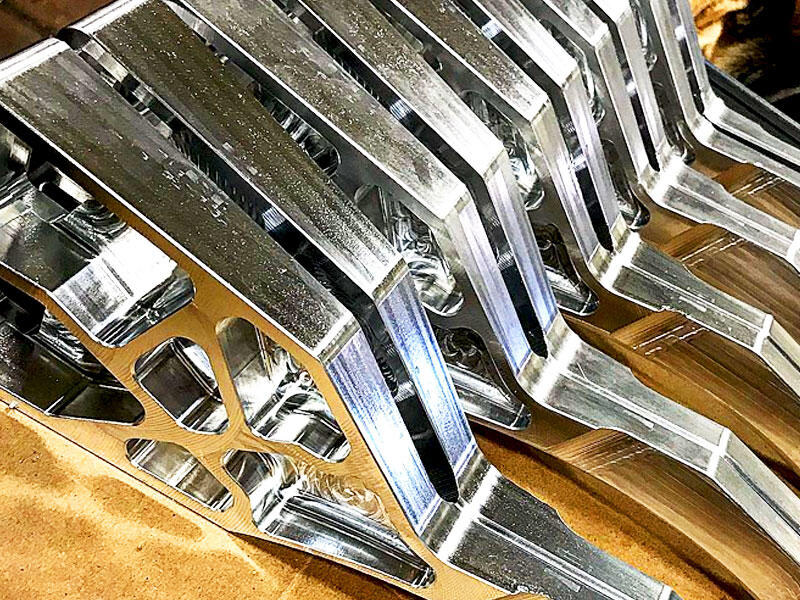 Above images sourced from @zollingerracingproducts
American Made
Not only their products made here in the USA but they've got their own private 5.5 mile test track dedicated to delivering the most optimal off road riding experience for UTVs.
Powersports Background
ZRP started out making some of the best snowmobile parts in that industry. They then expanded into the UTV scene offering the same amazing quality, fit, and finish on all new machines.
Billet High Clearance Radius Rods
If you are upgrading your radius rods, odds are you've bent one, broken one, or want some more performance. Let's take a look at the ZRP Billet High Clearance Radius Rods.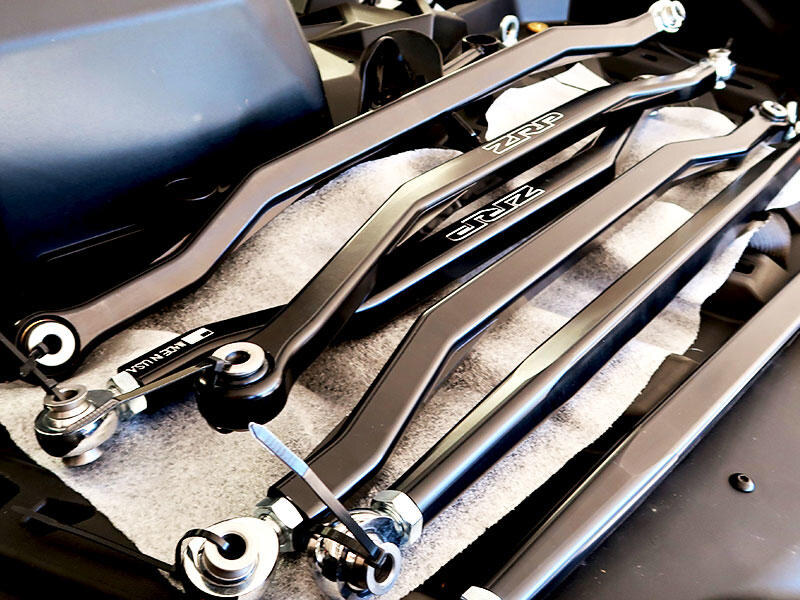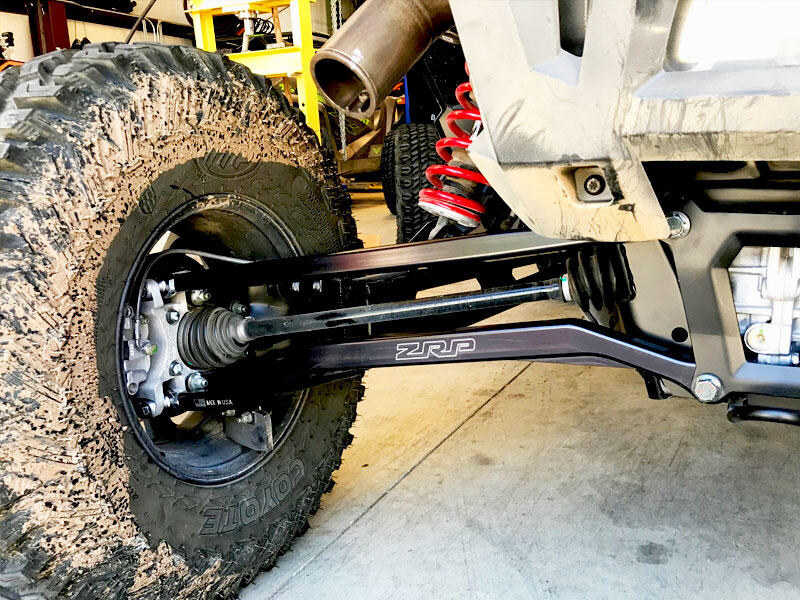 Radius Rod Construction
Billet Machined Aluminum
All of ZRP's billet parts are made from either 6061 aluminum or 7075 aluminum for their race application parts. For most people, the 6061 parts will be plenty strong enough!
Awesome Rod Ends
3-Piece, Nylon Race with a 15,000 lb load strength. The KMX heim battle tested on the race track and in the backcountry. This is ZRP's go-to heim in all driving conditions.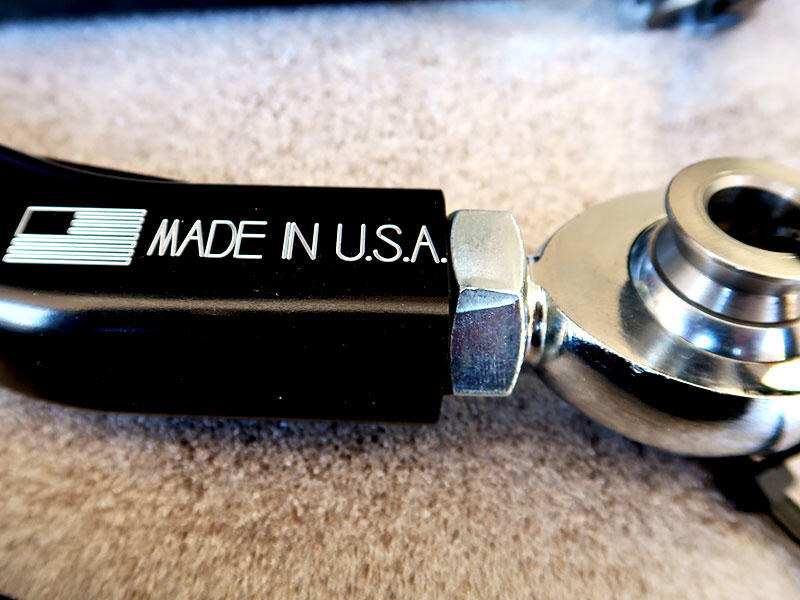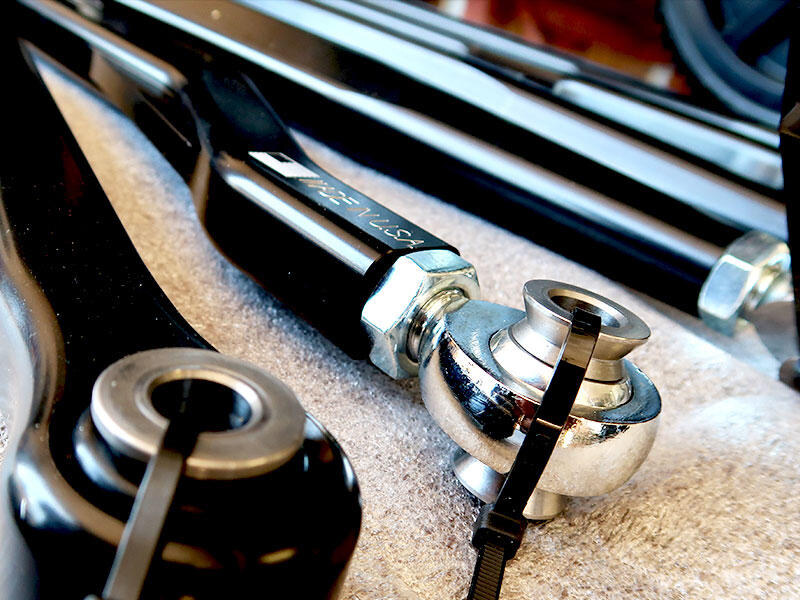 Perfect Packaging
The tolerances on the misalignment FK rod ends are already set. The strength is probably 10x stronger than the stock set. ZRP really knocked it out of the park and exceeded our expectations on this part.
What's included
4x FK uniball bearings w/snaprings
8x FK heims
16x ZRP heim misalignments
8x ZRP uniball misalignments w/ orings
Why Upgrade Your Radius Rods?
There are a lot of reasons to upgrade away from factory radius rods... to name a few: strength, upgraded rod ends, o-ring on the hub... the ability to run harder, smash harder and protect your shocks by changing to a new set of radius rods.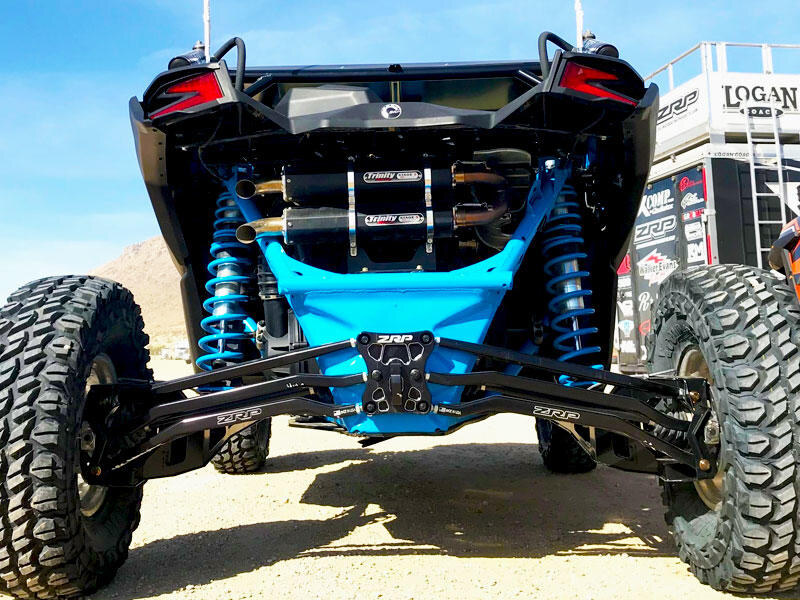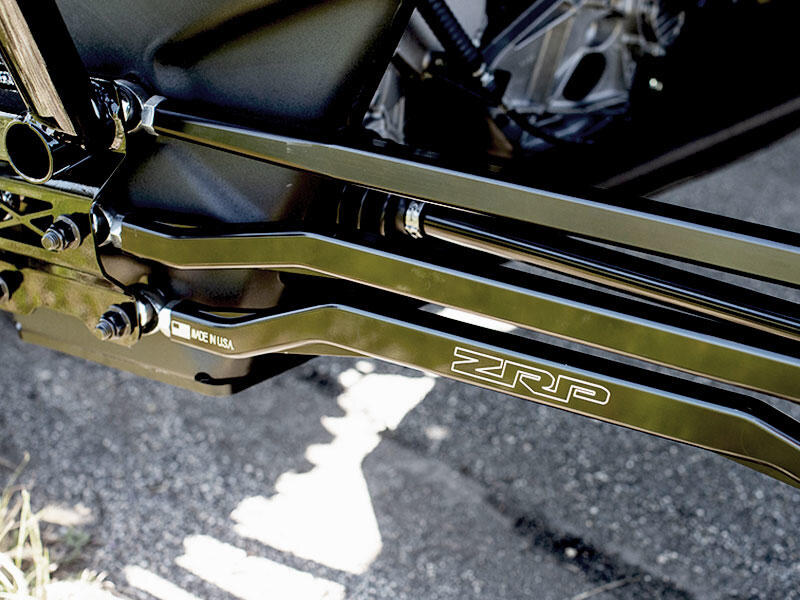 How to Install ZRP Radius Rods
Installation is surprisingly simple (30 minutes if that...) you simply unbolt your radius rod plate, remove the old rods and insert the new ones. For ZRP's kit you will simply use the factory bolts.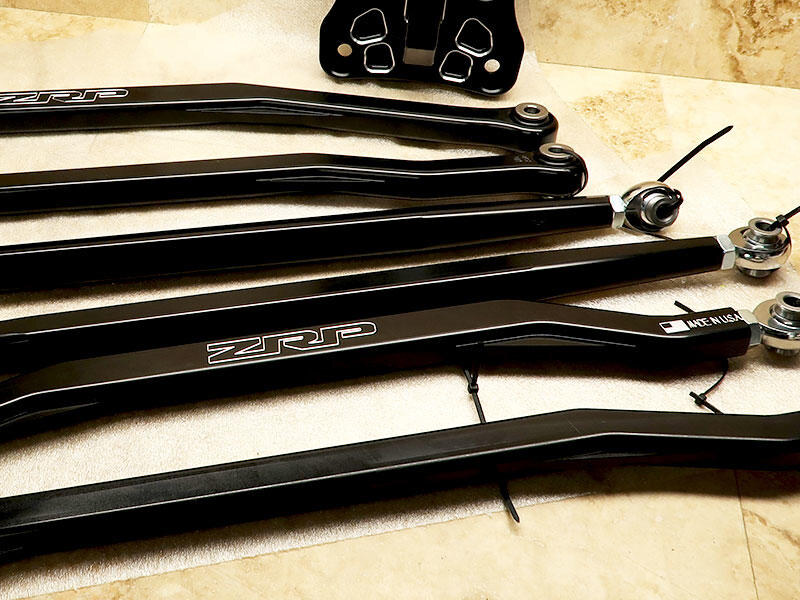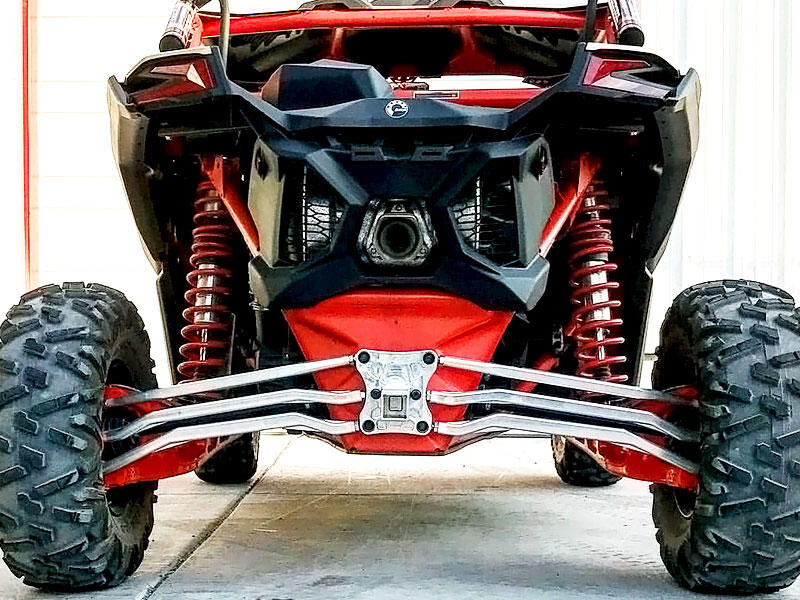 Final Thoughts
These radius rods are really RAD and add so much strength while simultaneously improving ground clearance. This can improve the sloppy X3 rear end and save you from tearing up your shocks.