MB Quart has been tuning award winning audio systems for decades. Today's off-road and UTV vehicles are treated exactly the same by their engineering teams. MB Quart's Staged Vehicle Specific Audio Packages sound superior and integrate better than any other company or products. They achieve this goal because they ride these machines in their normal lives and they demand extremely high standards for themselves and their products.
Whether it's at their world headquarters in Illinois for trail and mountain riding or our R&D and fabrication facilities in Arizona that hold uncharted territorial desert lands and dunes, MB Quart is fully committed to the lifestyle and has been since the Yamaha Rhino. No one can build a more rugged or better sounding system for your ride than MB Quart.

Check out their vehicle-specific kits below then take a DEEP DIVE into what MB Quart can do for your machine...
POLARIS RZR TUNED AUDIO: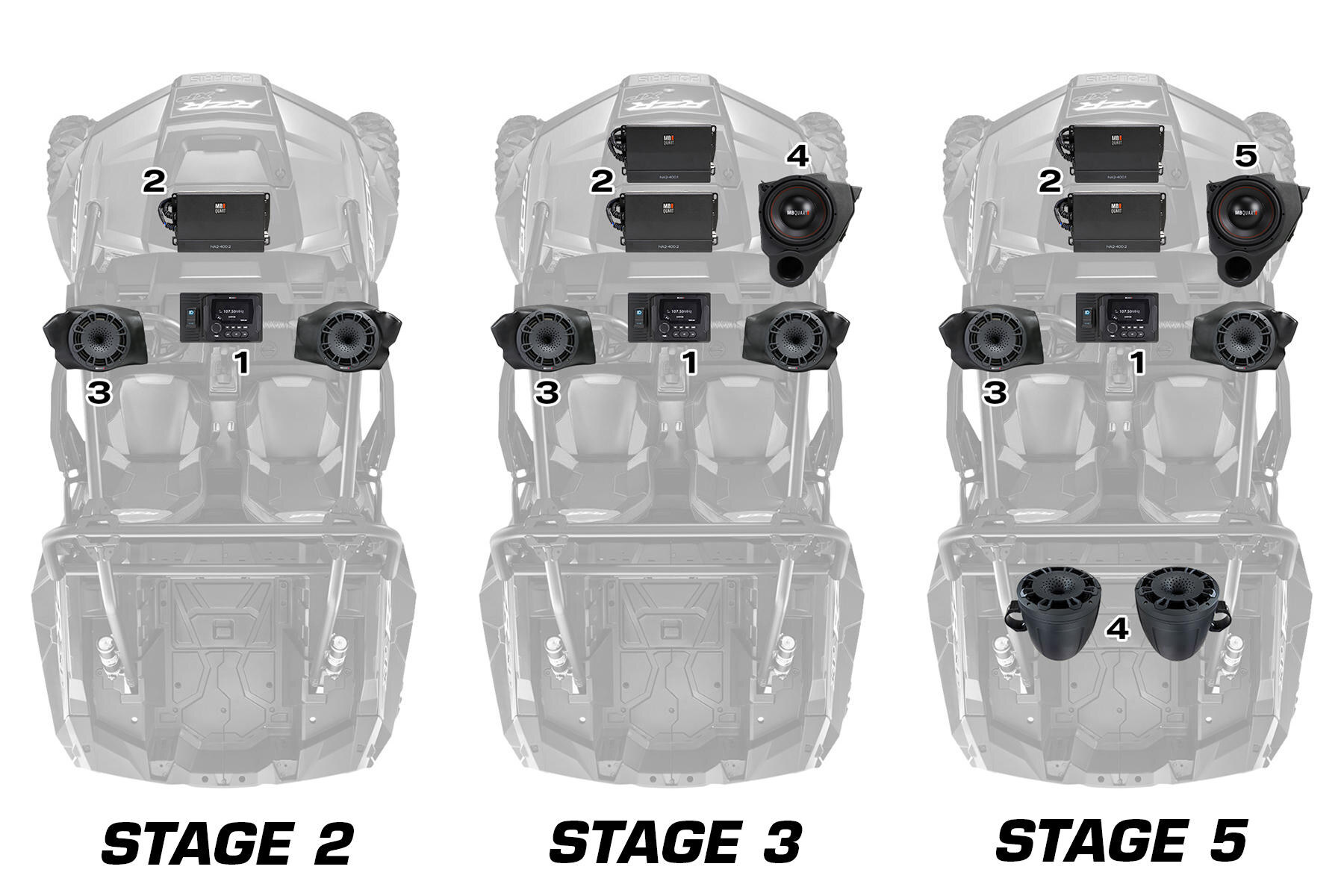 STAGE 2
Front Speakers
Amplifier
Head Unit
STAGE 3
Front Speakers
Subwoofer
Amplifiers
Head Unit
STAGE 5
Front Speakers
Rear Speaker Pods
Subwoofer
Amplifiers
Head Unit
CAN-AM X3 TUNED AUDIO: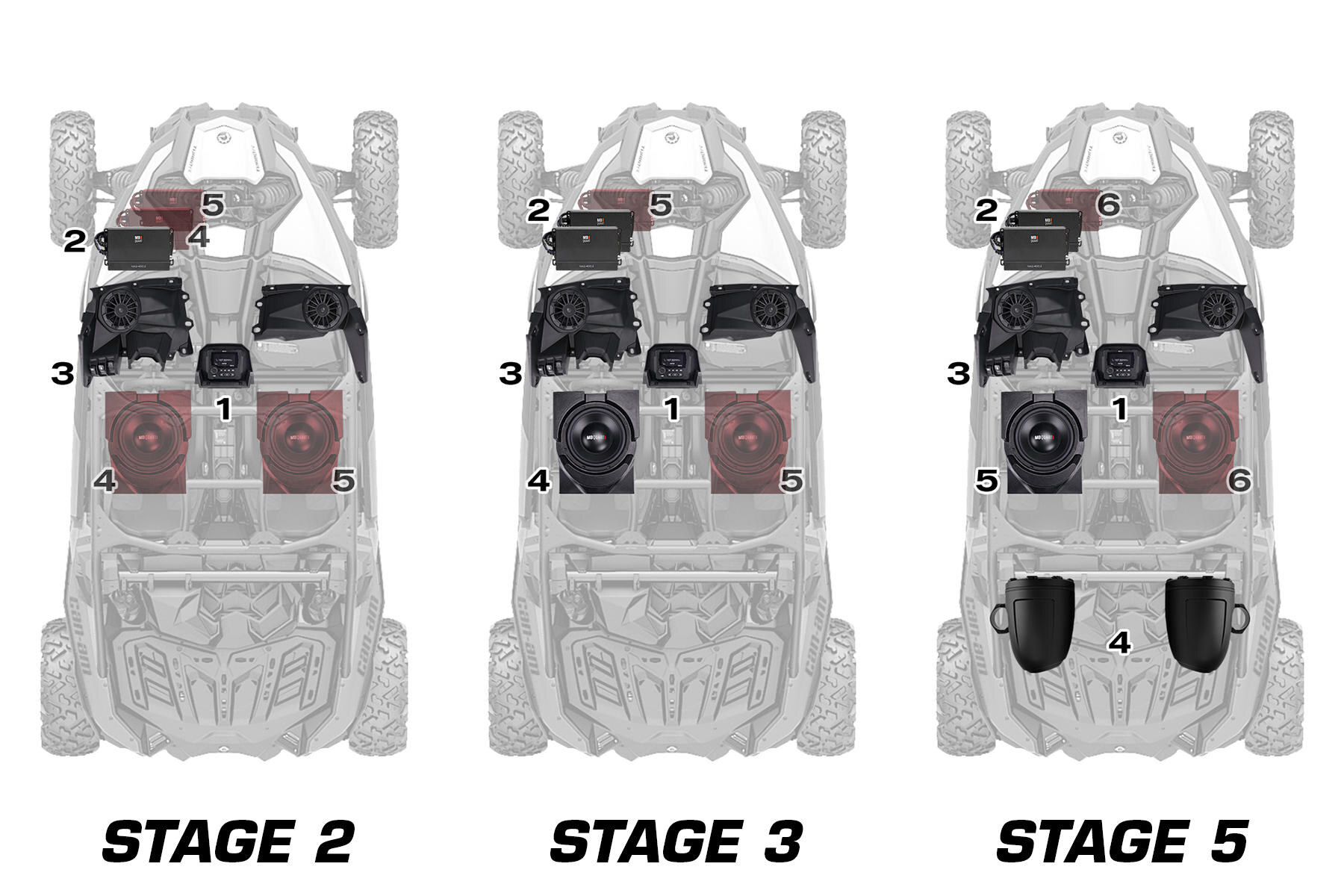 STAGE 2
Front Speakers
Amplifier
Head Unit
STAGE 3
Front Speakers
Subwoofer
Amplifiers
Head Unit
STAGE 5
Front Speakers
Rear Speaker Pods
Subwoofer
Amplifiers
Head Unit